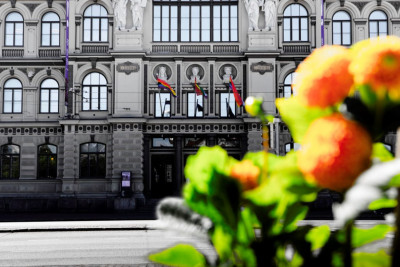 Toisin katsottu museo (Reconceiving the Museum) seminar in Ateneum
Time: Friday 25.10. at 10-17, Thursday 24.10. queer guided tours
The aim of the conference is to support gender diversity and equal treatment of sexual minorities, and to promote a democratic way of operating in the context of art and art education. The event is held in Finnish.

The conference welcomes people and organisations operating in the cultural sector across Finland. The aim is to provide a space for learning together and creating new inclusive practices. Combining theory and practical experience, the conference creates a space for collective discussion and new ideas. The ways of discussing, viewing and creating art produce and change perceptions and culture, so it is important to discuss the practices in the field of art. The conference is organised by the Finnish National Gallery and the Aalto University Department of Art in co-operation with the Culture for All association and the Finnish Museums Association.
For more information, registration and program see our news in Finnish.