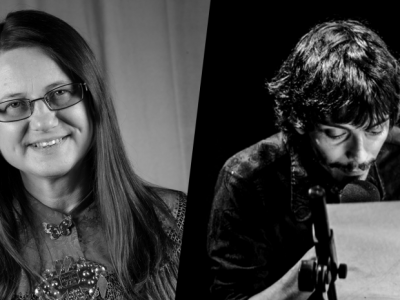 Sámi literature travels to Latin America, discussion on 27.5. at World Village Festival
Sat 27.5.2017 19.00–19.45 Amazon Stage
World Village Festival, Helsinki
The poets of the Sivuvalo project translated poems by Inger-Mari Aikio's and Niillas Holmberg from Sámi to Spanish. Aikio and Holmberg presented the book published as a result of this collaboration at a festival of indigenous languages in Mexico.
How do non-dominant language literatures work in the Nordic countries and in Latin America? Panelists include poet-translator Daniel Malpica (Mexico-Finland), poet Inger-Mari Aikio (Sámi, Finland) and moderator Outi Korhonen.
Language
The discussion is in English.
Organizers
Multilingualism and diversity as a resource in the cultural field (The Culture for All), World Books
Sámi literature travels to Latin America

The World Village Festival has a lot of programme linked to diversity. World Village Festival: programme