Personnel
The employees are presented in alphabetical order.
Mira Haataja

Mira Haataja has a master's degree in social science (M.Soc.Sc) in sociology in University of Helsinki. In addition, she has studied communications, cultural anthropology and social psychology, among others. Mira has a degree as a registrated nurse in psychiatric care (HSO) and long work experience in psychiatric nursing. Mira is familiar with, among other things, economic and social accessibility, cultural well-being and the promotion of health and well-being, as well as diversity issues. Mira works in the Culture for All Service as an expert in the Kaikukortti support and development service. Mira worked as deputy project manager for the Kaikukortti Kaikuu -project. Mira was also the deputy Executive Director of Culture for All Service (from April 27, 2020 to March 31, 2021).
mira.haataja@cultureforall.fi
Tel. +358 040 213 6339 (Country code +358)
Maija Karhunen
Maija Karhunen works as a project leader in project Making space for artistry - equity for disabled artists and artists who are Sign Language users. Maija has a background as a freelance dancer and performer, she has worked in several dance, theatre and performance art works both in Finland and around Europe. Maija has studied dance and choreography in Finland, the Netherlands and Germany. Maija has also studied communication and art studies in the University of Helsinki and worked in the fields of art writing and journalism. Maija is involved in organisations by disabled people, with a special interest in disabled women's issues.

maija.karhunen@cultureforall.fi
Tel. 040 166 2827 (country code +358)
---


---
Aura Linnapuomi
Aura Linnapuomi has studied art administration (Master of Music / Sibelius Academy), business economy (BBA/Haaga Helia), film and TV studies (University of Helsinki) and international production (Stadia). She has worked as a producer of children's music theatre group and planner, and has also experience on facilitating and developing the museum field. In Culture for All, Aura works with accessibility surveys, trainings and different projects which aim to develop the accessibility of cultural services. In 2014-2019 Aura was the Project Leader of Culture Passport pilot project (Kulttuuripassin pilotointihanke), Culture Passport follow-up project (Kulttuuripassin jatkohanke), and the Kaikukortti kaikuu project. She has also been the Deputy Executive Director of Culture for All in 10/2019-4/2020.
aura.linnapuomi@cultureforall.fi

Tel. 040 931 0576 (Country code +358)
Aura is on parental leave until 16.8.2021.
---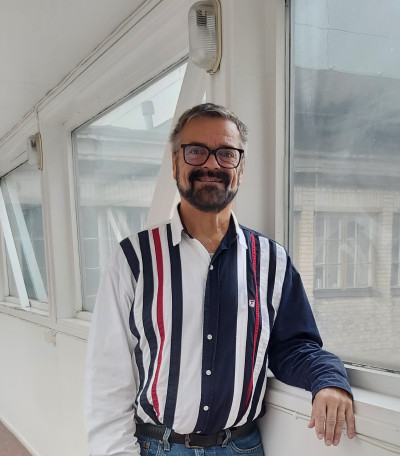 Seppo Mallenius
Seppo Mallenius works as project manager in the Kaikukortti kaikuu project within Culture for All Service. He has overall responsibility of the project as well as nationwide digitalization of Kaikukortti. Seppo has Master's degrees in Computer Science (Helsinki University) and also in Economics (Helsinki School of Economics). During his career, he has worked in versatile educational, business process development, IT planning and project management positions both in the private and public sectors.
seppo.mallenius@cultureforall.fi
tel. 040 554 4321 (country code +358)
---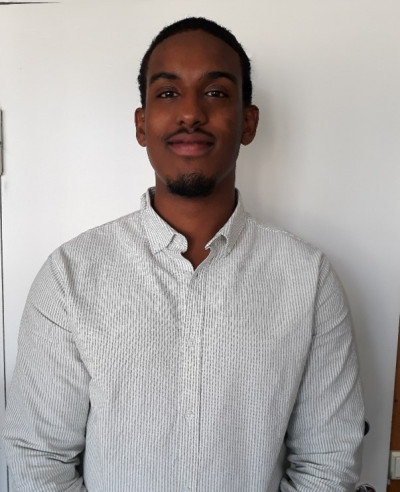 Hamze Mohamed
Hamze Mohamed is studying to become an Information Technology Engineer (VAMK). During his studies, Hamze has worked as a Data Centre specialist. Hamze works as an IT-intern during the summer and his tasks include implementing the Kaikukanta 2.0 system and providing IT support to municipalities, wellbeing services counties, cultural operators and organizations involved in Kaikukortti activities. Hamze participates in the renewal of Kaikukanta, preparation of training and project communication. His duties may also include the development of reports from Kaikukanta and the technical maintenance of the system. Hamze will work at Culture for All from June to September 2023.
hamze.mohamed@cultureforall.fi
tel. 040 199 0406 6544 (Country code +358)
---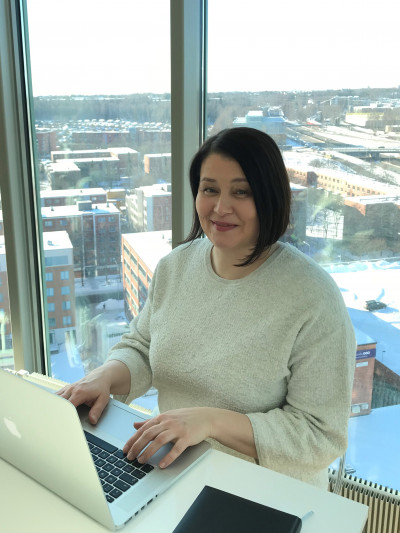 Marjo Oja-Kaukola
Marjo Oja-Kaukola has Master of Arts in Finnish language (University of Tampere). She has also studied Finnish Literature, General Ethnology and Ethnomusicology. During her career Marjo has worked in marketing and communication and as a team manager for example as a team leader in communication at a work rehabilitation unit. She also has worked at the Culture for All Service in the Kaikukortti support and development service. Marjo works at the Culture for All Service as a Project Coordinator at the project Hyvinvointia kulttuurista ikäihmisille until January 2022. Beside the project Marjo works in the Kaikukortti support and development service.
marjo.oja-kaukola@cultureforall.fi
Mobile: 040 541 9244 (Country code +358)
---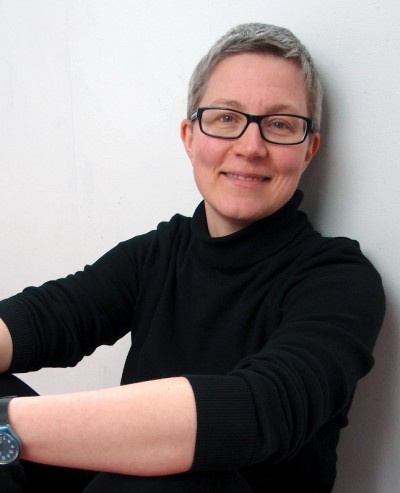 Rita Paqvalén
Rita Paqvalén has a PhD. In Nordic literature (University of Helsinki). She has worked both within the Academia as a university researcher and lecturer, and within the cultural field as a festival organizer, writer and journalist, museum guide and with the Turku European Cultural Capital project 2011. She has published texts and books about for example cultural history/politics, theatre, literature, museums and queer culture/history. Rita is the Executive Director of Culture for All and she specializes in issues related to diversity within cultural policies and the arts and culture sector, especially regarding gender and sexual minorities.
rita.paqvalen@cultureforall.fi
Tel. 040 674 3528 (Country code +358)
---

Marjo Rasinkangas

Marjo Rasinkangas works as cleaner and office assistant at Culture for All.
---
Outi Salonlahti

Outi Salonlahti is Master of Social Sciences (University of Jyväskylä) and has also Bachelor's degree in cultural management (Humak University of Applied Sciences). Outi has studied cultural policy and has also familiarised herself with disability studies. She explored the opportunities of disabled and Deaf artists in her master's thesis. In the past Outi has worked as a production assistant in for example small cultural associations, free theatre companies, events and in culture production company. At Culture for All Outi works with communications, accessibility surveys, trainings and also projects developing the equality of the art and culture field.
outi.salonlahti@cultureforall.fi
Tel. 040 963 9908 (Country code +358)
---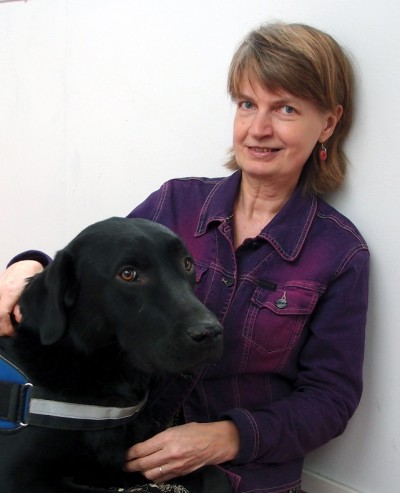 Sari Salovaara
Sari Salovaara has MA in Art Education (University of Jyväskylä) and a Professional Development Degree in Cultural Management (Theatre Academy). She has been involved in the disability rights movement and also involved on a national level with policymaking promoting equality and equity. She has had various positions in the field of art and written about accessibility and inclusion. As a Senior Specialist for Culture for All her work is about helping the arts field to create equal opportunities and inclusion. This is done by creating information material, doing consulting, taking part in working groups, doing audits etc. Her passion is especially in both recognizing and dismantling the structures that create obstacles for disabled people.
sari.salovaara@cultureforall.fi
Tel. 040 931 3958 (Country code +358)
---
Arlene Tucker
Arlene Tucker's socially engaged work utilizes translation studies, semiotics, and feminist practices. She currently works as a diversity expert at Culture for All Service, takes care of the Diversity Agent network, and manages the project Diversity as a starting point for municipalities' art and cultural activities in 2025. The aim of Diversity Agents is to raise awareness of the past and the present, and thereby move forward and work more effectively towards an equitable society. Aside from the diversity work Arlene also works as an artist and educator. She creates installations and dialogue-based experiences. Arlene has a bachelor's degree in film, video and painting (Savannah College of Art and Design), a master's degree in semiotics (University of Tartu) and a teacher's certificate from the University of Helsinki.

arlene.tucker@cultureforall.fi
Tel. 045 116 0518 (Country code +358)