Welcome to the celebration of Finland 100 – In Rainbow Colors on February 2nd!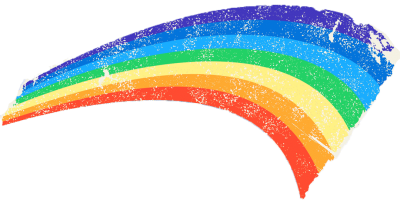 LGBTI Rights in Finland Seta and Culture For All invite you to celebrate the project Finland 100 – In Rainbow Colors. We welcome the LGBTI community, our friends and allies to a seminar at Ateneum (Kaivokatu 2) and an evening event at Lavaklubi in Helsinki on February 2nd, 2018.

The project Finland 100 – In Rainbow Colors promoted the history and culture of the LGBTI and queer community in 2016-2017.
Register online to the seminar and the guided tours by filling out the registration form here. Online registration is open until 26.1.
The purpose of the celebration seminar is to look at both the past, present and future of LGBTI people and movements. The celebration will include a jubilee poem, memories and materials of the LGBTI people found in the archives. Keynote speaker is Tone Hellsund, founder of the queer archive in Norway.
The language of the seminar is English but there will be some parts in Finnish and Swedish. The seminar has a written translation in English (if necessary).
After the seminar guests have the opportunity to take part in queer guided tours. The tours are provided by Ateneum Art Museum, Helsinki City Museum, Svenska Teatern, Kirpilä Art Collection and Finnish National Theatre. In the queer guided tours art collections and single pieces, buildings or exhibitions are evaluated from new, norm-critical perspectives.
You are also welcome to the evening event at Lavaklubi from 7pm. The program is a surprise! This event is open and free of charge to all our friends and allies.
Program 2.2.2018


10.00 Ateneum opens
10.15-10.30 Welcoming words (SV/FI/EN)
10.30-10.45 Archives' sounds – quotations from rainbow history (SV/FI)
10.45-11.45 Professor Tone Hellesund: The construction of the Norwegian queer Archive. And: Can we trace sex among the sexual outlaws? Followed by a discussion. (EN)
11.45-12.00 AV-arkki I
12.00-13.00 Lunch (at your own cost)
13.00-13.10 Music video Tahdon ("I will")
13.10-13.45 Memories of LGBTIQ seniors (FI)
13.45-14.00 AV-arkki II
14.00-15.00 Panel discussion: Looking for the future (EN)
15.00-15.15 Jubilee Poem (FI)
15.15-15.30 Closing words
16.00-17.00 Queer guided tours (25 persons / guided tour)
Ateneum Art Museum (Kaivokatu 2) (EN)
Helsinki City Museum (Aleksanterinkatu 16) (FI)
Svenska Teatern (Norra esplanaden 2) (SV)
Kirpilä Art Collection (Pohjoinen Hesperiankatu 7) (FI)
Finnish National Theatre (Läntinen Teatterikuja 1) (FI)
Please choose your tour by filling in the form.
19.00-22.00 Evening event, Lavaklubi
Accessibility


Accebbility at Ateneum, read more here.

If you have questions about the accessibility of the seminar, please contact the organizers, contact information here.

Read more about accessibility here (in Finnish).

Seminar is arranged with Koneen Säätiö and with collaboration with Ateneum and Svenska litteratursällskapet i Finland. Queer guided tours are provided by each organizing party and the evening celebration is held in cooperation with the Finnish National Theater.