Matkalla – On the go! -project's seminar on Wed 26th August in Kiasma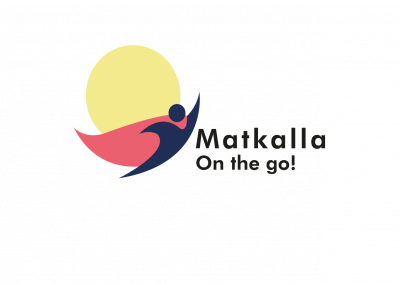 Save the date Wed 26th August 2020 in your calender and come to Kiasma's Seminar Room to discuss the possibilities of disabled and Deaf artists in the art field!
Time: Wed 26th August 2020 at 1pm to 5 pm
Place: Museum of Contemporary Art Kiasma, Seminar Room, 1st floor, Mannerheiminaukio 2, 00100 Helsinki
The language of the event is Finnish.
What are the possibilities for a disabled or Deaf person to become an artistand to work as an artist? How to organize mentoring or similar support of disabled and Deaf artists as a permanent part of the Finnish art structures? How to ensure equality of disabled and Deaf artists in receiving art funding? What kind of education do gatekeepers need on disabled people's issues?
The seminar will feature presentations, group work, artistic programme, snacks and free discussion. The full program will be released soon. The event is aimed at artists, art educators and institutions, art funders and everyone interested in the topic.
The discussion is organized by Culture for All, the Finnish Cultural Association EUCREA ry and Museum of Contemporary Art Kiasma.

Read more about Matkalla – On the go! -project in English here. Matkalla - On the go! -project is funded by Kone Foundation.
Admission free. Registration by Monday 24th August 2020. Registration link here. Due to corona virus the seminar can host max 50 people, so that we can ensure safe distances between people and ensure a safe event for everyone.
Kiasma's Seminar Room is accessible. There is an induction loop in the space. There will be sign language interpretation and written interpretation at the event. The event will be streamed to Culture for All'sFacebook page and a subtitled recording will be available afterwards.
More information: Matkalla - On the go! -project's project coordinator Maija Karhunen, maija.karhunen@cultureforall.fi, tel. 040 188 3538