Yunjia Liu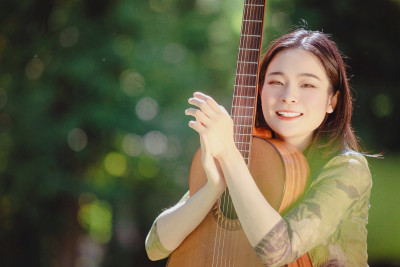 Yunjia Liu (she/her)

Areas of expertise and interest: music, multidisciplinary art

Diversity training working languages: English, German, Finnish, Mandarin Chinese

Yunjia Liu (stage name: J. Hermit) is a freelance guitarist, composer, singer, and producer. She was born in China and studied Bachelor of Music in Classical Guitar at the University of Melbourne in Australia and Master of Music in Guitar Soloist and Composition at University of Music Detmold in Germany. She has lived in Finland since July 2020. Yunjia Liu's music is deeply influenced by philosophical ideas such as Minimalism, Taoism, Yin-Yang and the inspirations of Nature. Her multidisciplinary projects focus on theatre, dance, painting, literature, poetry, etc. Her music style includes free improvisational music, traditional Asian music, classical music, contemporary music, folk music, as well as electronic music.

She has been giving concerts in Germany, France, Finland, Hungary, England, Australia, and China.
Yunjia has done DEI work with: Teater Viirus
Contact info:
yunjia.liu.diversity.agent@gmail.com