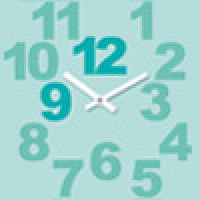 My Living Heritage 12th of August, Helsinki
Workshop at the National Museum (Mannerheimintie 34)
Saturday 12th of August 2017, 12-15 pm
Living heritage in present in people's everyday lives. We celebrate many annual festivals, sing in choirs, the provinces have their own food recipes and mitten patterns. But what are the living traditions of the new Finns? What kind of heritage do migrants bring with them or leave behind? What do they want to safeguard and pass on to their children? How does living heritage change in a new home country?

As part of the exhibition Studio Aleppo [Helsinki] in the National Museum, a workshop My Living Heritage will take place on Saturday 12th of August. In the workshop immigrants and refugees and even others who have left their home behind, are invited to tell their story. The participants are asked to bring one tangible thing with them to tell about their intangible heritage. The languages of the workshop are Finnish, English, French and Arabian. If the participants wish, their stories will also be recorded. The facilitator of the workshop is Hamza Amarouche.

The aim of the workshop is to make visible the living heritage of migrants in today's Finland and also to emphasize the importance of equality and identification in the discussion on immigration. The workshop is part of the implementation of the UNESCO Convention on the safeguarding of the intangible cultural heritage that is coordinated by the National Board of Antiquities (Museovirasto).

The National Museum of Finland's Studio Aleppo [Helsinki] is part of an international series of events. It's a pop-up photo studio that invites together new and old Finns. The portraits will form an exhibition in the National Museum (open between 10th and 17th of August) and also to an international gallery on the Internet. Read more from here. This workshop is part of a bigger Studio Aleppo event day on 12th of August. The rest of the program for this day will be announced later.

The workshop My Living Heritage is organized in cooperation by the National Board of Antiquities, The National Museum and International Cultural Centre Caisa.
My Living Heritage event on Facebook


Additional information and registration:
Leena Marsio, Coordinator of Intangible Heritage, National Board of Antiquities, leena.marsio(a)museovirasto.fi +358 29533 6017
Hamza Amarouche, Immigration services coordinator, International Cultural Centre Caisa. hamza.amarouche(a)hel.fi + 3589 310 37519
aineetonkulttuuriperinto.fi
wiki.aineetonkulttuuriperinto.fi
facebook.com/elavaperinto