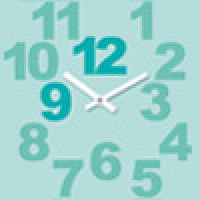 X Dance Festival 2017 - Helsinki 10.6.2017
X Dance Festival 2017 - Spoken Languages and Movement
@ Pannuhalli, Kaapeli, Helsinki 10.6.17 at 12-20.15
Kaaos Company is proud to present our third X Dance Festival. We have a wonderful program celebrating SPOKEN LANGUAGES AND MOVEMENT. Program includes a workshop, panel discussion, dance videos, Poetry Jam (movement improvisation and words). The performance program includes among others Finnish premier of Sight Seeing from Liisa Pentti & Co and Know Body from Kaaos Company (premier). X Dance Festival will be part of the Cross Over Festival.


X Dance Festival - Program
Free entrance:
12:00 // Festival opening and welcome circle.
12:10-13:00 // Panel Discussion: History of Integrated Dance in Finland. Facilitated by Sanni Purhonen with Maija Karhunen, Gunilla Sjövall, Sanna Kuusisto
13.15-14.45 // Dance Improvisation and Poetry Jam with Sanni Purhonen and Sally Davison. Finding ways that movement affects words and words affect movement.
15.00–15.30 // Videos

Planet Skin (Cinzia Schincariol, ID/AU). This short film was released in Bali in December 2015, as a response of the 'No borders' project, a dance event inviting 26 international artists from all over the world, with and without disability to explore movement, dance, music and the moving image as opportunities to overcome barriers between cultures and people.
Stroll / In Bed with Zuleika / Manifesto Fragile. Estela Lapponi is a performer, producer and Brazilian video artist. Since 2009 Estela has created many diverse works exploring different art fields with Zuleika Brit under the title 'Intruder Body'.
In Touch with Yourself (Nadja Pärssinen, FI). "During the in touch with yourself -video process I have been exploring Nadya Khrenkova's "Simple Poems" and the interaction between the words of the poems and my own improvisational movement language. The documentation dance scenes were shot in Kumpula (Helsinki) and in a small town called Strangehill, North-Karelia, Summer 2016."
Prepaid with tickets:
16.00–18.00 // Workshop: Body is Voice – Heini Nukari
Body is Voice is about discovering ways to bring movement, breath and voice together. The workshop offers pathways towards a creative state where movement and voice are equally present ways of expression.
18.00-18.30 PAUSE
18.30 // Performances

Layers – Pia Lindy & Heini Nukari (30 min). Layers is a many-layered investigation on movement, sound and improvisation.
Dance of the universe is a collaboration by Dancehearts and Class Beat starting from words as inspiration. The work includes dance, music and sounds produced by electronic instruments.
Shadowlands – Gunilla Sjövall & Lau Lukkarila (10 min) facilitated by Sally Davison. Kaaos Co premiered Shadowlands in Iceland 2014. The dancers meet the duet after 3 years has passed. What endures and what has changed through time?
Know Body – Kaaos Company (15min): Georgie Goater, Jonna Lehto, Riku Silander, Siiri Tiilikka; facilitated by Sally Davison. An improvised dance performance with four dancers communicating through body language meetings, images and expression.
Listen to my heart beat – Tom Leidenius ja Iivo Hämäläinen, facilitated by Isto Turpeinen. Two different kind of person's dance duet with the same meanings on the horizon of the future.
Sight Seeing – Liisa Pentti & Co (17 min) by choreographer Liisa Pentti and musician Paul Pignon, is a performance combining dance, speech, music and interactive media. An online camera attached to the dancer projects real-time image on the screen bringing the dialogue between movement and stillness as part of the work. Every performance of Sight Seeing is different; the work always varies according to the space and the audience.
20:00-20:15 // Closing circle
Tickets
Day Ticket: 14 €
Workshop: 6 €
Performances: 10 €
(Assistant for free.)
Buy your ticket from our Online Shop or at the door (cash only!).
Further information
In English: Sally Davison, Artistic Director of Kaaos Company, sally(a)danceabilityfinland.com, +358(0)40 0843689
Jonna Lehto, daf(a)danceabilityfinland.com, +358(0)40 5439571
danceabilityfinland.com
danceabilityfinland.com/kaaos