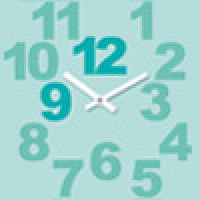 Aine Goes Queer - Seminar at Aine Art Museum (Tornio) on 25.8.
Seminar at Aine Art Museum on Friday 25.8.2017.
The languages of the seminar are Finnish, Swedish and English.
Programme
10.00 Registration and coffee

10.15 Tervetulosanat (welcome)
Katriina Pietilä-Juntura, FM, museonjohtaja, Aineen taidemuseo

10.30 Vårt skeva kulturarv – om queera perspektiv på finländska museer
Rita Paqvalén, FD, projektledare för Finland 100 – I regnbågens färger

11.00 Feeling Queezy?! or how to explain what queer might mean in Estonia
Rebeka Põldsam, curator
11.30 Lunch Càfe Aine omakustanteinen

12.15 Kultakaudesta kultaiseen suihkuun: queer-vilkaisuja Suomen taiteen historiaan
Oscar Ortiz-Nieminen, FM, TM, taidehistorioitsija

13.00 DRAG IS MY FUCKING GENDER, QUEER IS MY FUCKING SEXUALITY
– Brave new queer narratives in Finnish contemporary art
J. A. Juvani, MFA, artist
13.45 Coffee break

14.00 Queer på museer och alternativa arkiv
Patrik Steorn, PhD, museichef, Thielska Galleriet

14.45 Closing discussion
Closing discussion lead by Rita Paqvalén.

15.30 End of the seminar

Aine Goes Queer on the website of the museum

Registration
Please registrate by 20.8.2017. The seminar is free of charge.


More information and registration:
Aine Art Museum+ 358 50 594 6868 aine.taidemuseo(a)tornio.fi
Virpi Kanniainen +358 50 597 1197 virpi.kanniainen(a)tornio.fi
Aine Art Museum
Torikatu 2| FI-95400 Tornio, Finland
www.tornio.fi/aine
www.merilapinmuseot.fi/aineen-taidemuseo
www.facebook.com/aineentaidemuseo
www.instagram.com/aineentaidemuseo