Invitation: DanceAbility Finland'a movement research project INterRupt, Helsinki 10th-11th June 2017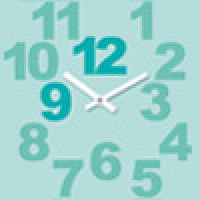 DanceAbility Finland invites you to be part of a movement research project INterRupt lead by Lau Lukkarila and Sally Davison in June 2017
We, Lau Lukkarila and Sally Davison, are interested in movement and want to research and collect movement from different people, in order to make an experimental video Movement Archive called INterRupt. The purpose of the Movement Archive is to share people's experience of moving and communication about the experience.
We are now looking for people to collaborate with us. The project takes place at the X Dance Festival and Cross Over Festival in Kaapelitehdas 10.-11. June 2017. You do not need any dance experience and you can be any age, with any range of physicality, background and identity. You need one hour to participate and it doesn't cost anything.
How to participate?
If you are interested to participate in the project, please contact us by e-mail: lau.lukkarila(a)gmail.com with the title INTERRUPT PARTICIPATION. Write your name, very short motivation statement and preferred day (Sat 10th or Sun 11th) to the email. The maximum number of participants is 10. Everyone will be notified by email. Participants will be offered a time slot on their preferred date.
What does participating in INterRupt exactly mean?
We are meeting the participants on Sat 10th and Sun 11th June between 10am-5pm in a studio at Pannuhalli, Kaapelitehdas (Tallberginkatu 1, 00180 Helsinki). We will meet each participant once and will need 45 minutes for each person (Note: these meeting slots are booked beforehand through e-mail).
The meeting will begin with talking, then there will be moving and it ends with personal reflection about the experience. The participant is asked to move in their own way and the moving will be videoed. The idea is not to perform, but to concentrate on the physical experience. After moving the participant will be asked for a description of their own movement; in words, sounds, image or drawing. The description will be recorded.
In August 2017 we will collect all the documented video and audio material together to make a video piece InterRupt Movement Archive, which we will make available to the public in Internet. For this to happen, participants are asked in the meeting to sign a contract to give rights to the recorded material to the project. Participants can INtealso choose if they want to have their names to appear in the credits of the final video piece.
All questions are welcome. Looking forward to hearing from you!
Warm greetings,
Lau Lukkarila & Sally Davison
Contact
Sally Davison
DanceAbility Teacher, Choreographer
sally(a)danceabilityfinland.com
DanceAbility Finland ry
Kaaos Company