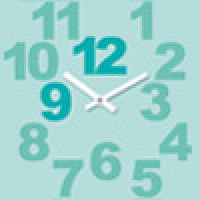 Fairy tale festival in many languages, Helsinki 13.5.
13.5.2017 at 13:00–15:00
Nordisk kulturkontakt
Kajsaniemigatan 9, 00100 Helsinki
Many different languages are spoken in Finland besides the official languages Finnish and Swedish. We'll celebrate them by telling fairy tales in the most spoken foreign languages in our country!
Hear fairytales in Russian, Estonian, Somali, English and Arabic. We'll offer all young and old listeners some juice or coffee. All fairy tales will also be translated to Finnish and Swedish in a shorter version. You are also most welcome to dress up like youtr favourite fictional character!
Our storytellers are:
Anra Naw (Russian)
Elo Lammi (Estonian)
Christine Cooper (English)
Houda Wahbi (Arabic)
Nimco Noor (Somali)
Free admission.
Welcome!
Fairy tale festival on Facebook
Organizer
Nordisk kulturkontakt