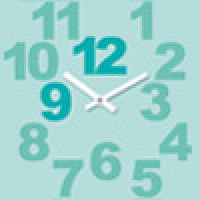 International seminar: Integrating migrant talents into Finnish society: Towards workable policies, Helsinki 4.4.
Date: 4.4.2017
Place: Caisa, Mikonkatu 17 C / Vuorikatu 14, Helsinki

Organizer
International Cultural Centre Caisa, in collaboration with The Institut français de Finlande, Goethe-Institut Finnland, Austrian Embassy in Helsinki and European Union National Institutes for Culture (EUNIC).
Target audience
The seminar is primarily aimed at directors of cultural centres, cultural producers, coordinators and managers of projects, those responsible for different NGOs and associations active in the field of integration in Finland, volunteers working with immigrants, asylum seekers and refugees, Helsinki City institutions, social workers in reception centres, and everyone interested in art and cultural integration.
Description
During the past few years, global crises and conflicts have created a situation in which migrant issues acquire ever greater importance, also in Europe. This new situation has also created a major cultural integration issue. How can we integrate migrant talents into our projects and future policies? How can we unify efforts in Finland to integrate young migrant musicians, painters, dancers, actors and various other artists into our cultural activities?
As a result, the issue of how to integrate migrant talents is now a central policy challenge across different cities in Finland. It has even become one of the utmost concerns of those responsible for cultural centres and NGOs. The international seminar: Integrating migrant talents into Finnish society: Towards workable policies will take a comparative and multi-dimensional approach to the integration of migrant talents in certain European countries, such as France, Germany and Austria. In addition, the event will examine meaningful policies that Finland should take into consideration in the future in order to integrate more migrant talents into Finnish society.
The event is free of charge and open to all who are interested in the subject.
For more information and registrations:
Hamza Amarouche, Immigration services coordinator
City of Helsinki Cultural Office
hamza.amarouche(a)hel.fi