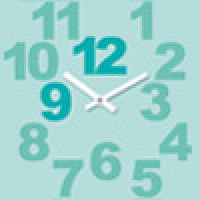 Funka Accessibility Days 4-5th April
The 4-5th of April 2017 the ninth annual edition of Funka's Accessibility Days will take place. Don't miss out on the chance to learn more about web accessibility, now that the requirements have become harsher! At the conference, you will be able to listen to and get inspired by the world's foremost experts on accessibility and usability, have the chance to network with your peers and visit our exciting showcase!
Funka Accessibility Days Program


General information on the event
Funka Accessibility Days is northern Europe's largest conference on accessible ICT. We are proud to welcome some of the world´s leading experts on web accessibility to the beautiful city of Stockholm, Sweden. The event will take place at the Elite Hotel Marina Tower.
The conference has plenary sessions on regulations, legislation and standardisation at national and international level. We also have parallel sessions where you can concentrate on content, design, navigation, and how visitors perceive information. Or you can focus on technology, developer issues, testing tools and assistive technology.
During the conference, there is an exhibition where you can test assistive technology, meet end users, look at new solutions and follow exciting research projects. You can speed date with our best consultants, a perfect way to ask specific question and interesting discussions.
The program is simultaneously interpreted between Swedish and English, Swedish sign language and written transcription.