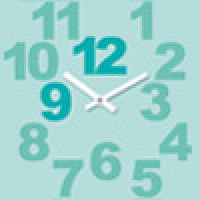 Professional workshop: Any Age, Any Body, Any Dance 8.3. and Professional networking event: Inclusive Dance Practice 9.3., Helsinki
UK dance artist and teacher Cecilia Macfarlane is visiting Helsinki in March and undertaking a pop-up residency at Annantalo during this time.
She and dance producer/dramaturge Miranda Laurence are organising a workshop and an open networking session on 8.-9.3. in Helsinki. Cecilia is looking to share her own practice as well as exchange information and establish new connections here in Finland.

For whom?
Both events are especially for dance professionals and students, but essentially for anyone interested in intergenerational and inclusive dance practice and looking to share their own practice with colleagues.
Both events are held in English and are organized in collaboration with Annantalo Arts Centre and Dance Info Finland.

Inscriptions
Please sign up for either or both events by 2.3. by emailing Miranda at miranda.c.laurence(a)googlemail.com
Workshop: Any Age, Any Body, Any Dance! 8.3.

Cecilia will introduce some ideas from her new book, Any Age, Any Body, Any Dance. You will learn about some of her ideas and practice during her career with which she hopes to inspire and inform dancers of all ages and experiences to discover their own dancing journeys.
This workshop will be of particular interest to any dance artist, teacher or pedagogue working with non-professional dancers of any age and ability.
Voluntary fee: €10 (€5 for students)
Time: Wednesday 8.3. 17.30-19.30
Place: Annantalo dance studio, meeting in the lobby
Workshop: Any Age, Any Body, Any Dance! on Facebook


Open networking session 9.3.
Find out more about Cecilia's work and practice, and meet and network with other artists interested in community dance or intergenerational dance practice. Discussion facilitated by Miranda Laurence, UK-based dance producer and dramaturg.
Time: Thursday 9.3. 18-19.30
Place: Annantalo, meeting in the lobby