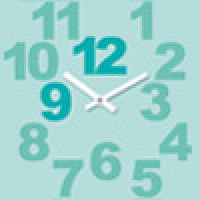 Open call: Kaarisilta Biennale 2017
Kaarisilta invites artists with special needs to participate to the visual art event Kaarisilta Biennale in 2017.
Biennale is open for all the artists with special needs and it will be juried. The deadline for submissions is 31.3.2017.
This is the third time, when Kaarisilta Biennale will be organized. Tänä vuonna vietämme Kaarisillan toiminnan 30 -vuotisjuhlia, mikä näkyy erilaisin tapahtumin ja konsertein. Myös Kaarisilta Biennale tulee olemaan osa juhlavuoden ohjelmaa – tarkoituksemme on järjestää kesällä 2017 erittäin hieno ja monipuolinen kuvataidetapahtuma.
The exhibition will be open at Kaarisilta (Villähteentie 458, 15540 Villähde) and Gallery Art Kaarisilta (Helsinki, Sanomatalo) 27.6. - 6.8.2017.

How to apply (Kaarisilta, in Finnish)

More information
Kaarisillan Taide- ja Toimintakeskus
biennale(a)kaarisilta.fi
+358 044 533 6398 / Johanna Immeli