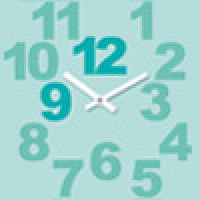 X Dance Festival Afternoon at Caisa on 28.2 - Open Call now!
Kaaos Company in cooperation with Caisa Cultural Center will host the X Dance Festival Afternoon with the theme of Cross Generational 28.2.17 14-20.

The Open call for performances is now ongoing. To nominate your work you may be a private person, workgroup or association.
Deadline for applications is 10.2. Send in your application to kaaos(a)danceabilityfinland.com with:

Summary of your artwork (max. 200 words)
Work plan (max one A4)
Schedule for rehearsals and technical requirements
Realistic budget (including travel expenses)
Required materials
Size of required space
Location (stage, site specific, other)
Duration (for performance max.10 mins, video max.10 mins)

The DanceAbility Finland board will process the submissions and applicants will be notified by email about their submission by 15.02.17. We will pay 60-100€ for each participating project that has been carried out as depicted in the original project draft.


X Dance Festival Afternoon Program
14:00 Festival opening and welcome circle
14.15- 15.15 Workshop 1: Inclusive workshop finding the dance in sharing weight through duets and ensemble, working with musical soundscapes towards a playful performative space. Georgie Goater (NZ) is a dancer, choreographer, improviser and performer. She has worked with Touch Compass Dance company; NZ's professional inclusive dance company (2012 - 2016)
15.30-16.15 Workshop 2: Dancing with wheelchairs. Practical guidance and applications for dancing with people in wheel chairs with Sally Davison.
16.30-17.15 Panel Discussion. Cross Generational hosted by Pia Lindy with Maija Karhunen, Siiri Tiilikka, Georgie Goater
17.30-18.30 Jattle Bam
19-19.45 Performances (to be announced 15.02.17)
19.45-20 Closing Circle
For more information contact:
Applications: kaaos(a)danceabilityfinland.com
In English: Sally Davison (Artistic Director of Kaaos Company and Chairperson of DanceAbility Finland Association), sally(a)danceabilityfinland.com, +358(0)40 0843689
In Finnish: Jonna Lehto, daf(a)danceabilityfinland.com, +358(0)40 5439571
www.danceabilityfinland.com
Facebook Event page (coming soon)
Caisa's Event page