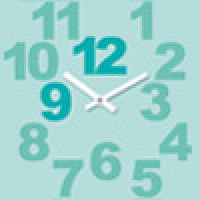 Call for Papers: 2017 Comics & Medicine Conference: Access Points, deadline January 30th
June 15th – 17th, 2017
Seattle Public Library Central Branch
Submit proposals by January 30th, 2017.
This year's Comics & Medicine theme is Access Points. We invite participants to consider accessibility as a crucial aspect linking comics and health. Comics—a medium broadly characterized as "accessible" because of its ability to reach diverse audiences and to provide a platform for marginalized voices—can make visible and reflect upon the urgent subject of health access. Comics can explore the issue of accessibility in past and current practices of health care and can point to imaginative solutions for extending and expanding health care. We invite the submission of a wide variety of abstracts focusing on health, medicine, and comics in any form (e.g. graphic novels and memoir, comic strips, manga, web comics) that examine or showcase topics including, but not limited to:

Comics depictions of disability
Visual depictions of systemic and structural inequities in health care and social determinants of health
Use of comics to provide health education for or about under-served communities
Comics representations of physical or geographical spaces related to the delivery of medical care
Collaborative comics projects that create access points between patients, healthcare providers, community organizations, and/or institutional stakeholders
Use of comics to access new understandings of bodily/mental states
Therapeutic uses of comics and cartooning
Use of comics to encourage conversations about accessible spaces/events
Innovative uses of comics to access diverse health experiences
Use of comics to visualize ideological and/or political boundaries and access to medical therapies
Comics and environmental health
Ethical implications of creating comics for patients, physicians, or institutions
Trends in, histories of, or the use of comics in health care and public health
Presentation Formats
Lightning talks, Oral presentations, Panel discussions, Working Groups, Workshops
Submission process
Further instructions and submission process, and confirmed Keynote Speakers

Proposals should be submitted by January 30th to: graphic.medicine.conference(a)gmail.com
Abstracts will be peer-reviewed by an interdisciplinary selection committee. Notification of acceptance or rejection will be completed by the week of March 1st, 2017.


Please note
Presenters are responsible for session expenses (e.g. handouts and supplies) and personal expenses (travel, hotel, and registration fees). All presenters must register for the conference. Discounted rates and some limited scholarships will be available for students, artists, and others in need.