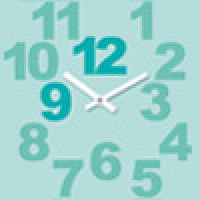 Sylvi by Klockrike Theatre is surtitled in four languages
At Klockriketeatern - a black box theatre situated in the heart of Helsinki - is now being presented a Finnish classic in a bold new adaptation. Minna Canth´s SYLVI, directed by Berlin-based leading Finnish director Mikko Roiha is running until October 22 - with surtitles in four languages!
Klockrike Theatre Helsinki
Minna Canth - Mikko Roiha: "Sylvi"

Surtitles in English, German, Finnish and Swedish
The play about passion, sexuality and lust has been compared to Ibsen´s "The Doll´s House", and mr Roiha finds in it a Finnish "Anna Karenina".
Text: MINNA CANTH
Adaptation M. Roiha
Director, set designer: MIKKO ROIHA
Sylvi is a unique co-production between seven theatres:
Klockriketeatern, Kokkolan kaupunginteatteri, Savonlinnan Teatteri, Wasa Teater, Åbo Svenska Teater & Vapaa Teatteri (DE) & Riksteatern (SE)
15 cities - 7 theatres - 5 actors - 3 countries - 2 languages - 100 performances.