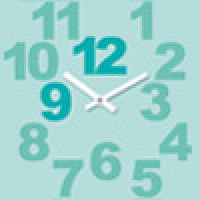 Seminar: Equality in Artist Residencies 10 March
Registration is open until 27 February!
How can we promote accessibility and equality in artist residencies? What can local art councils, artists´ associations, municipalities and foundations do to promote equality in their operations?

How can accessibility and equality of artist residencies be developed to enable disabled artist fully participate in the artist residency programmes?
Time: Monday 10 March 2014, 1pm - 5pm
Place: Helsinki Art Museum Tennis Palace, seminar room Studio (2nd floor), Salomonkatu 15 / Eteläinen Rautatienkatu 8, Helsinki
Culture for All Service and British Council Finland would like to invite you to discuss the equality of the artist residencies to Helsinki Art Museum Tennis Palace on Monday 10th March. The seminar is open for professionals, artists and everyone interested in the topic. Free entry.
Seminar will be organised both in Finnish and English (please see programme below). The seminar room is fully accessible and equipped with an induction loop. The seminar is interpreted to Finnish Sign Language and it has also speech-to-text interpretation. Service dogs are welcome to the seminar.
The seminar is organised by Culture for All Service and British Council Finland and supported by the Pro Artibus Foundation, HIAP - Helsinki International Artist Programme, Helsinki Art Museum, Arts Promotion Centre Finland, EUCREA Finland, Goethe-Institut Finnland, Kone Foundation and the Finnish Artists' Studio Foundation.
The deadline for registration is Thursday 27 February 2014. Please confirm your participation to kira.enberg(a)cultureforall.fi.
Programme

The seminar is moderated by Rita Paqvalén
13.00-13.15 Welcome
13.15-13.35 The role of artist residencies in the cultural field (in Finnish).
Anne Tamminen, visual artist, chair of Arts Council of Häme/Arts Promotion Centre Finland
13.35-14.15 How to create equal opportunities in artist residences? (in English)
Laura Slater, artist, studio holder in The Art House (UK).
Defining equality and quality, access and professional development, supporting creativity.
14.15-14.35 Brief overview of Finnish artist residencies today (in Finnish).
Jenni Nurmenniemi, curator, HIAP - Helsinki International Artist Programme
Juha-Heikki Tihinen, curator, The Pro Artibus Foundation
14.35-15.00 Coffee break
15.00-15.20 Accessibility inspires! Why do we need accessible artist residencies? (in Finnish)
Jenni-Juulia Wallinheimo-Heimonen, textile and conseptual artist

15.30-17.00 Panel discussion (in English)
Chair Helka Ketonen, director for cultural affairs at the Union of Rural Education and Culture
Laura Slater, artist, The Art House (UK)
Pia Bartsch, community artist, Kone Foundation, Saari Residence
Kirsi Väkiparta, special adviser, Arts Promotion Centre Finland
Gunilla Sjövall, dancer, dance teacher, producer, DanceAbility Finland

Accessibility
More information about the accessibility of Helsinki Art Museum
| | |
| --- | --- |
| | Tennis Palace and the seminar room are accessible. The seminar room Studio is in the second floor of Tennis Palace, which can be accessed by lift from the proximity of all the front entrance doors. |
| | Accessible toilet facilities are available on the second floor of Tennis Palace, near the seminar room. |
| | The seminar room is equipped with induction loop. |
| | The seminar is interpreted to Finnish Sign Language. |
| | |
| --- | --- |
| | Service dogs are welcome to Tennis Palace. |