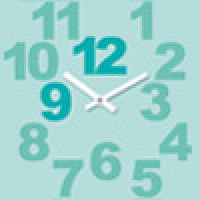 Invitation to report launch
Invitation to the launching of the "Report on peer-led voluntary initiatives in Finnish museums" on 5.12. 10:00-12.00 in Kiasma seminar room, Helsinki.

The report was commissioned by Culture for All, department of Community Relations and Development KEHYS of the Finnish National Gallery. It seeks to shed some light on the work developed by Kulttuuriluotsi and Kultu, two voluntary actions supported by major Finnish museums, whose work aims to seduce new and diverse audiences into participating in and with the museums and other art and culture related institutions.
Both initiatives have promoted activities that range from peer-lead tours to decision-making in peer-lead projects involving the museum´s collections. Among their central priorities are the inclusion of people with fewer opportunities within the art and culture scene and, in the particular case of Kultu, the promotion of cultural diversity and intercultural dialogue.
The languages of the event are English and Finnish.
For more information please contact: ahmed.al-nawas(a)fng.fi