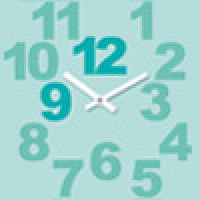 Call for Proposal: Dance, Arts & Visual Impairment Symposium Tallin 20.-21.4.2013
The symposium call for participatory experiences, inclusive presentations and exhibition material is now open.

We invite visually impaired people, teachers, artists, scientists, therapists, performers and researchers working in the specific field of dance, arts and visually impairment, to share their experience during the FRAGILE? Symposium in Tallinn. We welcome proposals that encourage debate, participation, provocation, celebration and development of the relationship between wellbeing, visually impaired people, arts and performance.
We have the following areas in mind; and we are open to more:
• Art: an inclusive aesthetic
• Training and Work: routes and barriers
• Wellbeing: Value and Appreciation
THE DEADLINE FOR PROPOSALS IS: October 31th 2012

NB! In case you have a good idea, do not hesitate to contact us beyond the defined deadline as well!
SUBMISSION INFORMATION:
Click here for information on submission and proposal formats

SUBMISSION FORMS:
Please download the submission forms word documents, and send your proposal to:
marianne.bilger@baerum.kommune.no
Participatory experience submission form
Sensory art form submission form

FRAGILE ESTONIA CONTACTS:
Karmen Ong
Fragile Estonian Coordinator
karmeno(a)tlu.ee
tel: +372 5214524
Eveli Kuuse
Fragile Estonian Communication Manager
eveli.kuuse(a)gmail.com
tel: +372 556 515 79