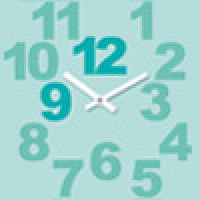 W3C Web Content Accessibility Guidelines 2.0 Approved as ISO/IEC International Standard
The World Wide Web Consortium (W3C) and the Joint Technical Committee JTC 1, Information Technology of the International Organization for Standardization (ISO) and the International Electrotechnical Commission (IEC), announced approval of the Web Content Accessibility Guidelines (WCAG) 2.0 as an ISO/IEC International Standard (ISO/IEC 40500:2012).
"This important accessibility standard, which is already widely deployed internationally, can now benefit from additional formal recognition from ISO/IEC national bodies," noted Jeff Jaffe, W3C CEO. "Such recognition is expected to increase internationally harmonized uptake of WCAG 2.0 by governments, business, and the broader Web community."
"ISO/IEC JTC 1 is very pleased to bring on board this most important of W3C accessibility standards, given the increased interest in accessibility among JTC 1 National Bodies in recent years," said Karen Higginbottom, Chair of ISO/IEC JTC 1. "We also expect that ISO/IEC recognition will encourage greater convergence around WCAG 2.0, further driving development of supporting tools and software."
International Harmonization of Accessibility standards benefits all
WCAG 2.0 has been adopted or referenced by many governments and organizations. Following the passage of the United Nations Convention on Rights of Persons with Disabilities, an increasing number of countries have been seeking solutions to address their treaty commitments for information technology accessibility for people with disabilities.
"The ISO/IEC imprimatur increases the avenues for adoption of W3C technology and guidelines," noted Judy Brewer, Director of the Web Accessibility Initiative at W3C. "In some countries, policies require that nationally adopted technical standards must be ISO/IEC. Formal approval by JTC 1 of WCAG 2.0 will increase deployment, reduce fragmentation, and provide all users with greater interoperability on the web."
WCAG 2.0 was first submitted to the ISO/IEC JTC 1 process for Publicly Available Specifications (PAS) in October 2011. W3C has been an approved JTC 1 PAS Submitter since November 2010, and is one of nine organizations that are currently approved. To learn more about W3C and the ISO/IEC JTC1 PAS Submission process, see the W3C PAS FAQ and the JTC 1 website.
WCAG 2.0 is a stable standard with extensive supporting resources
As an ISO/IEC JTC 1 Standard, WCAG 2.0 is now also available from ISO/IEC, while it remains a stable international W3C standard with extensive supporting resources. JTC 1 recognition neither changes nor supercedes the existing standard, which remains freely available from the W3C website along with multiple W3C authorized translations of WCAG 2.0.

W3C provides a number of supporting resources for managers, developers and policy-makers, in addition to the WCAG 2.0 standard, including WCAG 2.0 Overview,WCAG 2.0 at a Glance, How to Meet WCAG 2.0: A Customizable Quick Reference, Techniques for WCAG 2.0, and Understanding WCAG 2.0.

For more information, visit www.w3c.org