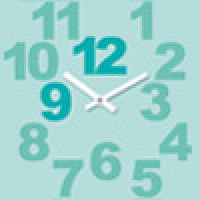 Cinemaissíto at Luckan 13.10.
Cinemaissíto, a children's festival as a part of Latin American film festival Cinemaissí started last Saturday in Helsinki.
Cinemaissíto is arranged in Cultural Centre Luckan, Simonkatu 8, Helsinki. We start the day with workshops from 10-12 and continue in the afternoon with films and more workshops from 15-18.
The programme includes Ipanakino film screenings and many art workshops.
NB! Registration is required for the workshops, you can sign up starting September 17th at cinemaissito(at)gmail.com
Free entrance!
MORNING 10-12
10:00-11:00 Workshop: Music for silent films!

English / Suomi / Castellano / Svenska
For children over 7.
Teachers: Tristana Ferreyra-Rantalaiho, Alejandro Olarte
Join us to create sounds for Latin American silent films!
11:00-12:00 Workshop: Music from the kitchen!

English / Suomi / Castellano / Svenska
For children aged 7-12
Teacher: Pierr Padilla Vásquez, Peru.
Come and play Afroperuvian rhythms with unusual instruments!
AFTERNOON 15-18

15:00-16:00 Workshop: Tango with babies


Español
For parents and babies, bring your baby sling!
Teacher: Fernando Waisberg, Argentina.
Spanish-language workshop for parents and babies. We learn some tango steps and explore communicating with out babies via hugs and dance. We also learn about tango culture, its history and protagonists.
15:00-16:00 Ipanakino: Animations made by kids. For all ages, silent films.

La Matatena presents - animations from Mexico! (Silent animation)
The best of Roihukino!
Colorful animations made by children aged 3-15 living in the area of Roihuvuori, Helsinki. For all ages!
Mun maissini
16:10-16:30 Fiction and animations For all ages

16:40-17:40 Workshop: Making animals!

English / Português/ Castellano
For children aged 2-7, accompanied by an adult.
Teacher: María Luisa Lozano Letelier from Grupo Cultural Gente Brasileira .
Join us to create mysterious movie animals from recycled materials!
16:40-18:00 Ipanakino: Movies for school-aged kids