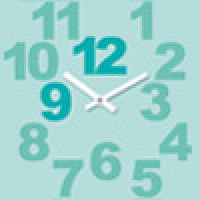 European Audiences: 2020 and beyond
The European Comission will organise a conference on 16 & 17 October in Brussels.

Every year, the European Commission organises an exchange of practice conference, where projects supported through the Culture programme are invited to share their experience and results with peers. In 2012, since the preparations for Creative Europe - the future EU funding programme for supporting the cultural and creative sectors for the period 2014-2020 - are at full speed, we have decided to focus the conference on the topic of audience development, which will be one of the priorities of the new programme. In addition, on the afternoon of 17 October, the Commission will organise an information session on Creative Europe, with a Q & A opportunity.
Engaging the public with European cultural works is a priority for the European Commission, as well as for most cultural organisations and public authorities in Europe. This is why we have decided to focus on audience development in the proposal for the Creative Europe Programme for the period 2014-2020.
We understand audience development as a strategic, dynamic and interactive process of making the arts widely accessible. It aims at engaging individuals and communities in experiencing, enjoying, participating in and valuing the arts through various means available today for cultural operators, from digital tools to volunteering, from co-creation to partnerships. It brings cultural, social and economic benefits.
Audience development as a concept may be relatively new, but cultural organisations have already been engaged in a dialogue with their audiences for a long time. We want to present at this conference a snapshot of projects supported by the EU's current Culture and MEDIA programmes, other EU programmes or without direct EU funding, to provide inspiration for our work ahead.
The conference will be live streamed to Culture in motion page, for those of you who cannot be present in Brussels but are interested in following the presentations and debate.


Registration deadline

Participants are kindly requested to complete their registration online by Friday, 28 September 2012.


Venue

The EGG
Rue Bara / Barastraat, 175
1000 Brussels
Contact

For any question concerning this event, please contact the organisation team at the following e-mail address:
audience-development.conference(a)tipik.eu
For more information, please consult the following web sites:
www.cultureinmotion.eu

ec.europa.eu/culture/news/20120808-conference_en.htm