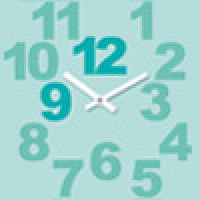 Babel workshop: My voice
In the multilingual Babel workshop participants make pictures, constructions and sound works under the guidance of international artists.

Summer workshop for 9-12-year-olds
Kiasma Museum of Contemporary art
Tuesday - Friday 12.6. -15.6. 10:00-15:00
Jorge Raedó y Alejandro Olarte
Teaching languages: Spanish, Finnish, English
Works created in the workshop are presented and recorded on the last day of the course. Inspiration is provided by the architecture of Kiasma and the world of comics.
The workshop languages are Finnish, English and Spanish. The workshop leaders are Jorge Raedó, a stage designer and art educator from Spain, and Alejandro Olarte, a sound artist and musician from Colombia.
The workshop is organized by Kiasma and the Arts Council of Uusimaa.

www.kiasma.fi/calendar/workshops/my-voice-babel