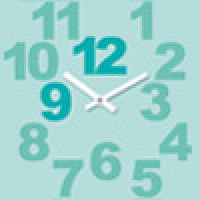 Call for artists: Artists Meet Producers
Artists Meet Producers 18.9.2012 at 2-6 p.m. at Ateneum Hall. Deadline for programme proposals: August 5th 2012.
Call for artists, music / theater / dance / circus + other performing arts
The aim of the event at Ateneum Hall is to offer a chance for creating professional contacts between artists and producers. Through the following link artists can offer programme proposals for the cultural centers and events for spring and summer 2013 from the field of music, dance, theater, circus and other performing arts.
At the Artists Meet Producers -event the artists can present the offered programmes shortly, including samples of live performance and videos, in presentations of max. 10 min. We hope to receive programme proposals also from artists with different cultural backgrounds. Foreign artists can participate as well if they will be in Finland during the spring 2013. The presentation can include parts of live performance or videos. The language of the proposals and the presentation can be either Finnish or English.14 proposals will be chosen for the event at Ateneum Hall (a theater hall in the center of Helsinki that is also used for concerts). A catalogue including 30-40 of the offered programme proposals will be printed and distributed at the event and published as a pdf-file on the website of the Arts Council of Uusimaa.

The organizers of the event include Arts Council of Uusimaa (Outi Korhonen, Regional Artist on Cultural Diversity), Cultural production unit of HUMAK University of Applied Sciences (lecturer Terhi Dahlman, Culture for All -service (Cultural Diversity adviser Ahmed Al-Nawas) and the Unit of Cultural Production of the City of Vantaa (Cultural Production Manager Anders Lindholm-Ahlefelt). The programme proposals featured at the event will be chosen by a Jury that includes cultural producers from cultural centers and festivals in the Helsinki Metropolitan Region. The event is part of the programme of Helsinki Region Welcome Weeks 2012.
Time-table:
- Artists´ programme proposals must be sent by August 5th 2012. Proposals sent after the deadline will not be taken into account.
- The appointed Jury chooses the programme proposals that will be presented at the event and in the catalogue. The contact persons of the chosen proposals will be informed on August 20th 2012
- Specified program and a subscription link for the audience of the event will be published on August 22th, 2012
- Subscriptions for the event finishes on September 6th 2012
- Presenting artists (18.9. Ateneum Hall) must send all material, including digital material, information concerning the contents of the presentation and their technical requirements by September 11th.

Link to the form for offering programme proposals. Deadline August 5th 2012.
Additional information (before 15.6. or after 1.8., Mon-Fri 9:30-16): outi.korhonen(a)minedu.fi, 0295330805