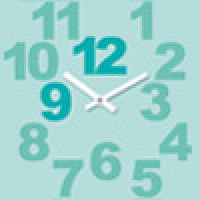 Utopia aims at accessibility
The accessible club event Utopia will take place on June 29, 2012 at 7-11:30 pm in youth centre Happi (Sörnäisten rantatie 31, Helsinki, Finland). The event is also part of the Helsinki Pride festival program.
The club has live music performances: an unusual disco group 20 000 Hz, a garage pop band Zorro Polar and a feminist rapper Kääpiö.
The entrance is free and everyone is welcome, regardless of their background, gender, or physical abilities or disabilities. The event is queer friendly and with no age limit.
The shows will be interpreted in sign language. The floors of the venue will be equipped with tactiles to help visually impaired people find their way. The club organizers are willing to provide a safe space where every participants´ needs are taken in account without questioning them.
The Utopia collective consists of activists, club promoters, graphic designers, skilled lyrical masters and accessibility campaigners. Utopia creates and promotes new kind of culture, where accessibility is seen not only important but also necessary.
For more information, please contact:

http://utopiahelsinki.wordpress.com

https://www.facebook.com/utopiahelsinki
utopiahelsinki(a)gmail.com
Aikku Meura / tel. 040 752 6323