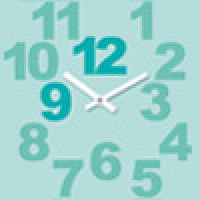 Multicultural Hockey Nights
Let's break the ice! Multicultural Hockey Nights will take place at the Restaurant Siltanen (Hämeentie 13 B).
MULTICULTURAL HOCKEY NIGHTS at Siltanen, May 6th & 13th
They are designed to provide an intercultural and international atmosphere to watch Ice Hockey World Championships live: on Sunday 6, May (Finland-Slovakia) and Sunday 13, May (Finland-USA).
The event starts 3:30pm on both dates. After the game the place is heated up by African-Finnish super-bands Tam Tam (6 May) and Magulamberre Band (13 May) plus afrobeat/latinfunk dj's Fidelis Tungaraza and Sonja Potenze.
All people, particularly those with no experience in ice hockey, are most welcome to join in. Last year, when Finland won the championships, there was aggressive behavior around Finland towards people with immigrant backgrounds. So, let's all show that ice hockey is something that everybody can enjoy no matter who they are and where they come from! Do not miss this event, be part of the crowd.

The event is free of charge.
Organized by Liikkukaa! ry, Kallio-liike, Moniheli ry, Global Music Centre
More information:
Petri Öhman
Liikkukaa ry
044-716 7797
ohman(a)liikkukaa.org
www.liikkukaa.org