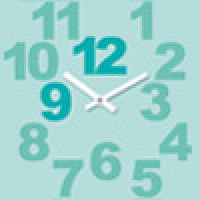 Libraries are invited to join the year of multilingualism 2024
In 2024, libraries will celebrate the theme year of multilingualism. One of the goals of the theme year is to make the Multilingual Library better known among librarians throughout the country. By being able to guide customers in multilingual materials, libraries can promote reading as a hobby for customers who speak different languages.

It is hoped that the theme year will enable libraries to better respond to the needs of customers who speak different languages and to inspire them to use library services and multilingual materials.
The year will be kicked off in spring 2024 with the Multilingual Month, which is now being organised for the 10th time, and libraries are invited to participate in the event production. During the year, library staff will be offered training on the theme of multilingualism. Other events are also planned, highlighting literature and writers from many linguistic backgrounds.
The theme year is coordinated by the Multilingual Library. Partners include the Culture for All Service, national development task VAKE (e.g. Libraries.fi and the Library Channel), ERTE (i.e. Seinäjoki City Library, which handles the special task of promoting reading and literacy among children and young people), Accessibility Library Celia, Finnish Reading Center, Finnish Library Association and a number of other associations.
Located in the Pasila library in Helsinki, the Multilingual Library serves the whole country with the help of interlibrary loan collections, for example. The library is open to all. Its collection contains books for children, young people and adults in more than 80 languages.
The Multilingual Library receives operational support from the Ministry of Education and Culture.
More information about the Multilingual Library:
All the links will take you to another website.
Multilingual library on libraries.fi)

Multilingual library on Helmet.fi

Multilingual Library on Facebook
Multilingual Library on Instagram
More information about the theme year:
monikielinen.kirjasto@hel.fi