Speakers and artists
Keynote speakers
Kathy-Ann Tan
Kathy-Ann Tan is an independent curator, writer and scholar, and the founder of Mental Health Arts Space Berlin, a non-profit arts/project space that centers the mental health, well-being, experiences, knowledges, histories and narratives of BIPoC and marginalized artists and cultural workers. She is also the initiator of DecolonialArtArchives. Her practice revolves around creating spaces for conversation, exchange, sharing and empowerment for BIPoC communities in the arts and cultural scenes in Berlin and beyond.
Mindy Drapsa
Mindy Drapsa is Artistic Director of Riksteatern Crea which is staged both nationally and internationally, with productions written and performed by artists who are either deaf or members of the sign-language community. Mindy Drapsa is the first deaf artistic director of Riksteatern Crea and has been a part of Riksteatern Crea's team since 2017.
Riksteatern Crea (you will go the website of the theatre)


Christine Bylund
Christine Bylund (PhD) is a crip-femme-identified researcher, writer, and performance artist. Her work spans across academic and creative fields and places and explores power, sexuality, visibility, and possibility. Bylund has a PhD in Ethnology from Umeå University in 2022 and has worked with performance art, video, and sound. Most recently, as a performer at Dramaten (The Royal Dramatic Theatre) and with the piece "Collateral Sounds" commissioned by the queer sonic arts platform Arkivet för rosa brus (The Archive of Pink Noises)


Artists


Jessie Kleeman
Jessie Kleemann was born in 1959 in Upernavik, North Greenland, and is a trained actor and graphic designer. From 1984-1991 she was principal of the art school in Nuuk. Jessie Kleemann is a contemporary visual artist and poet, particularly known for her performances and performance videos. She uses her body as the primary medium in many of her works, to explore themes of memory, (de)colonialism, nationalism and Inuit culture. She also uses installation and poetry. Her poetry revolves around some of the same thematics as her visual art, and is written in Kalaallisut, Danish and English.
Godwin "Gody" Otieno
Godwin "Gody" Otieno is a Kenyan Born performing artist, Choreographer and dance teacher based in Finland.

He has performed in Kenya, Netherlands, Germany, Rwanda, Uganda, Tanzania and Finland.
Go to Godwin Otieno's homepage

Angélique Sanossian
Angélique Sanossian is a Syrian/Armenian artist currently living in Copenhagen, Denmark. Her photographs explore both people and places and play on notions of combining imagery and creating visual layers
The webpage of Angélique Sanossian
Speakers
Maryan Abdulkarim
Maryan Abdulkarim is a public speaker, writer and an artist.
Elina Anttila

Photo: Ilari Järvinen
Director General at National Museum of Finland

Presentation title: Decolonizing museum practices. Repatriating Sámi cultural heritage
Elina Anttila (PhD) has a long career in the Finnish Heritage Agency, and she is since 2014 Director General of the National Museum of Finland with its various museums and collections. With her team, Anttila has worked actively for re-thinking the museum's strategy, approach to the collections, audience relationship as well as its role and position in the society. Anttila sees, that contributing to an ecologically, socially and culturally sustainable society has become an increasingly important task for a public museum.
Ceyda Berk Söderblom

Photo: Margherita Caprilli

Ceyda Berk-Söderblom is a Helsinki-based, independent arts manager, curator, festival programmer, entrepreneur, and expert on Diversity, Equity and Inclusion with 20+ years of professional experience in the arts. She is the artistic director of MiklagårdArts - a facilitator for promoting transnational and transcultural collaborations.

As an independent thinker with diverse educational qualifications, her professional career is driven by curiosity and boldness to challenge the norms. Ceyda's public advocacy work for diversity, equity, and inclusion is informed and influenced by her transcultural practice (M.A. thesis: Diversity and Inclusion: a mission-critical task for today's arts managers).

Her practice and non-profit work in Finland (board member and chairperson of Globe Art Point 2017-2021) focus on the art and cultural sector's policies, practices, norms, and institutions. In 2020, Ceyda worked as an expert in a working group on cultural policy, immigration, and cultural diversity appointed by the Ministry of Education and Culture in Finland to prepare cultural policy guidelines and an Art, Culture, and Diverse Finland report. She is a Fellow of the Royal Society for Arts, Manufactures and Commerce (RSA) and holds a "Bene Merito" honorary distinction from the Republic of Poland.

Leena Kela

Residency Director Leena Kela (Saari Residence / Kone Foundation)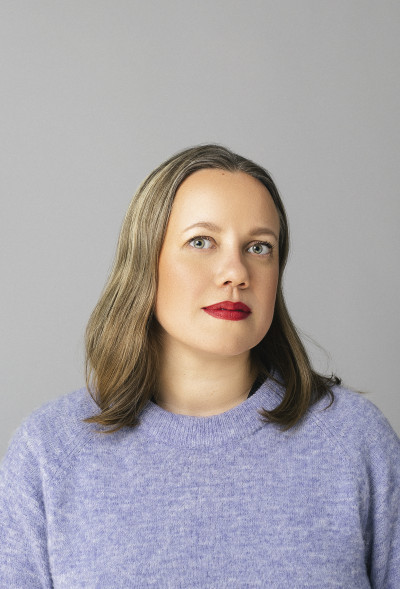 Photo credits Diana Luganski / Kone Foundation
Leena Kela is a director of the Saari Residence. Saari Residence, maintained by Kone Foundation, is a residence located in Mynämäki in the southwest of Finland, for artists of all disciplines and nationalities. The residence's long-term activities and thinking are underpinned by an ecological approach, which also covers social and mental sustainability. Its keywords are slowness, insight and change. Besides working as a residency director, Leena is a performance artist, artistic director of the New Performance Turku Biennale and doctoral candidate at the University of the Arts Helsinki.
Suvi Keskinen
Suvi Keskinen is Professor in Ethnic Relations at The Centre for Research on Ethnic Reland and Nationalism (CEREN) at the University of Helsinki, Finland (ORCID 0000-0001-6174-9216). Her research interests include postcolonial feminism, racism, antiracism, whiteness, political activism, welfare state, and Nordic colonial and racial histories. She has published several books and edited Special Issues, as well as journal articles in for example Social Politics, Women's Studies International Forum, Ethnicities, Critical Social Policy, Theoretical Criminology, Social Identities, Journal of Intercultural Studies and Nordic Journal of Migration Research.

Photo: Paula Virta
Sonya Lindfors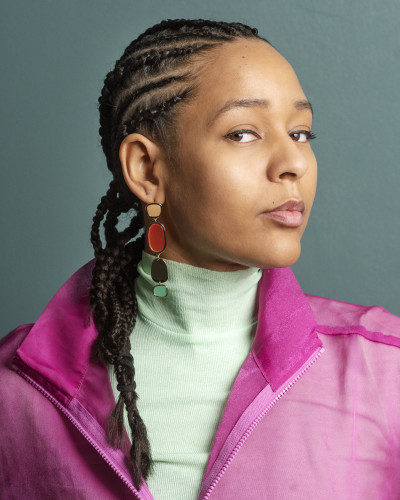 Sonya Lindfors (1985) is a Cameroonian – Finnish choreographer and artistic director that also works with facilitating, community organising and education. In 2013 she received a MA in choreography from the University of the Arts Helsinki. She is the founding member and Artistic Director of UrbanApa, an inter-disciplinary and counter hegemonic arts community that offers a platform for new discourses and feminist art practices. UrbanApa facilitates workshops, festivals, labs, mentoring and publications among other things.
Lindfors's recent works We Should All Be Dreaming, camouflage (2021), Soft Variations Online (2020) centralise questions around Blackness and Black body politics, representation and power structures, speculative futurieties and decolonial dreaming practices.
Photo: Tuukka Ervasti
H Ouramo
H Ouramo is a performance artist and educator based in Helsinki. They are currently working as head of Art School Maa, a small independent art school in Helsinki that is based on artistic thinking and experimentation. In Maa H is focused on feminist practices and questions of access, passing and continuities in a community that seeks new vocabularies for education and learning.
Their artistic work questions asymmetries of power, gender and dominant economies of material extraction through the meaning making of a trans body. Central to their work is the question what is recognised and what makes recognition possible.
Amiirah Salleh-Hoddin
Amiirah Salleh-Hoddin is the Co-Founder and Chair of the Anti-Racist Forum (ARF), a Finnish NGO working to empower people in their fight for social and racial justice to achieve an equal society. She is also the Vice-Chair of the Board of the European Network Against Racism (ENAR). She currently works as a doctoral researcher at the University of Helsinki, focusing on racial equality data development in Finland and the production of knowledge by racialized minorities. Additionally, she works as an anti-racist educator and equality trainer. She was previously active in interfaith work and activism, particularly concerning Muslim-Jewish relations
Amiirah Salleh-Hoddin is a research master's graduate who majored in Social Psychology at the University of Helsinki in Finland. In 2019, she started her doctoral studies in sociology at the Centre for Research on Ethnic Relations & Nationalism (CEREN) at the University of Helsinki as part of the research group working on the KNOWACT-project funded by the Academy of Finland (2018-2022).
Helga West

Helga West, also known as Biennaš-Jon Jovnna Piera Helga, is a poet and theologian from Deatnu river valley, Sápmi.

West is a doctoral researcher in the University of Helsinki, and in her theology dissertation, she examines topical Sámi issues connected to reconciliation which she often reflects also in her poems. In literature, she is particularly interested in the potential of art to tell stories of painful intergenerational experiences.
Photo: Helga West



Panelists
Eeva Anttila
Eeva Anttila works as a professor in dance pedagogy at Theatre Academy of University of the Arts Helsinki, Finland, and leads the MA program for dance pedagogy. Her research interests include dialogical and critical dance pedagogy, embodied learning, embodied knowledge and practice-based/artistic research methods.

Anttila is actively involved in national and international dance and arts education organizations and has published several articles and book chapters nationally and internationally. She was involved in the ARTSEQUAL -research project (2015-2021) as Arts@School team leader and Visions group member. Currently she leads the ELLA -research project, funded by KONE foundation.
Marianne Berger Marjanovic
Marianne Berger Marjanovic is Senior Advisor for Cultural Policy and for Gender Equality and LGBTI-issues in the Nordic Council of Ministers since 2019. Prior to that, she was working at Arts Council Norway for seven years at the Department for research and development, involved in projects related to cultural economy, visual art, theater and dance, music, museums, literature and cultural policy research. She has been involved in international cultural cooperation such as UNESCO, IFACCA and the Council of Europe. For four years she was representing Norway in the Enlarged Partial Agreement on European Cultural Routes. Marjanovic holds a master's in art history from the University in Oslo.
Jonas Franksson
I am the chairman of STIL - the founders of Independent Living in Sweden. I am also an actor and journalist who have been working with norm critical perspectives in different organizations for 25 years.
Louise Lassen Iversen
Louise Lassen Iversen is a curator that works research-based and from a norm-critical outset. She is co-artistic director of the exhibition platform Til Vægs, situated within a social housing area in Copenhagen, working with socially- and environmentally sustainable art in the semi-public space that makes up much of the housing area. Here art pushes up against not only the brutal architecture that makes up the concrete high rises and the motor highway separating the area from the rest of the city but also the many opinions and prejudices surrounding it.

Louise has worked within the self-organized art scene for 11 years. She co-founded the curatorial platform meter that was one of the first art institutions in Denmark to publicly state that they worked for equal representation and from an intersectional perspective making themselves accountable to their colleagues and audience. meter still exists as a fluid platform that pollinates other art spaces though at a slower pace. Louise is also a member of the Nordic Network of Norm Critical Leadership and has established another network for art institutions that work within housing areas in the Nordic countries looking at methods of sustainability and longevity.
Photo: I DO ART Agency
Geir Lindahl
Geir Lindahl has a background in music and performing arts, and has previously worked as a producer, booking agent and general manager for a record label. Currently, he is a senior advisor at Nordic Culture Point in Helsinki, working with the grant programme they administrate for the Nordic Council of Ministers.
Azmara Nigusse
Azmara is a curator and programme coordinator at the Hallwyl museum, a part of National Historical Museums of Sweden.

She is on the boards of the associations Gender in Museums and the Swedish Society for Museum Education, and in the workgroup for the Afro-Swedish History Week. As well as the local project partner in Sweden for Nordic Network of Norm Critical Leadership.

She is interested in how norm critical work and methods can impact a publicly funded organisation and help change its internal structures towards a more accountable, inclusive, and transparent environment.
Curator, Hallwylska Museet, Stockholm


Orlan Ohtonen

Orlan Ohtonen is a curator, writer and community organiser based in Helsinki, Finland. Currently they work as a curator of exhibitions at the Finnish Museum of Photography. They have been actively building self-organised platforms for intersectional art practices since 2014, as part of the collectives 'nynnyt' and Feminist Culture House, and as a Co-Founder of feminist and anti-racist workspace Poimu. Orlan's curatorial research is focused on critical management and trans cultural production.

Photo: Orlan Ohtonen
Sepideh Rahaa
Photo: Jaime Culebro
Sepideh Rahaa (1981, Iran) is a multidisciplinary artist, researcher and educator based in Helsinki. Through her practice, she actively investigates and questions prevailing power structures, social norms and conventions while focusing on womanhood, storytelling and everyday resistance. Currently she is pursuing her doctoral studies in Contemporary Art at Aalto University. Rahaa's artistic practice combines different disciplines including film and video, performance art, painting, poetry, photography and installation. Her work has been exhibited and screened in Europe, East and Southwest Asia. Since 2015, Rahaa has been actively participating actively regarding the role of art institutions and collectives in Finnish art scene. She has been a member at Third Space Collective, as well as Nordic Network of Norm Critical Leadership (2018-), among other collaborative and collective works.
Kaura Raudaskoski
Kaura Raudaskoski (they; hen) is a Helsinki-based art educator, community pedagogue, artist, and philosopher. They are interested in combining art education with philosophy, gender studies, feminist grassroot practices and posthumanism. Their master's thesis Queering The Way: Queer Theory in Finnish Art Education (2019) constructed a critical gaze on their own field and its common practices through queer theory and situated queer knowledge.

Since graduation, Kaura works both in museums and with museums, often one leg in and one leg out. They have been researching and facilitating accessibility and inclusion processes in arts and cultural institutions with their colleague Jemina Lindholm since 2019. In addition to this, Kaura works as a coordinator and secretary in the association Friends of Queer History, and they are a founding member of the International Committee on LGBTQ+ History Months.


Tang Fu Kuen

Tang Fu Kuen is newly appointed as Artistic and Managing Director of Bergen International Theatre (BIT Teateargarasjen). In its 40th year, BIT Teatergarasjen is undergoing plans to move into its new house at the iconic Sentralbadet building when renovations completes in 2025. Presenting and producing contemporary performance and discourse is the core of its mission, which has made it a pivotal institution in Norway.

Fu Kuen was previously with the newly-opened Taipei Performing Arts Centre, steering the Taipei Arts Festival for 5 years. He was working actively as an independent curator and producer of performing and visual arts between Europe and Asia, and also in institutions for the preservation of immaterial culture. He was born in Singapore and educated in literary, theatre, and media studies.
Arlene Tucker
Arlene Tucker's socially engaged work utilizes translation studies, semiotics, and feminist practices. She works as a diversity expert at Culture for All Service and a coordinator of the Diversity Agent network in Finland. Diversity Agents are arts and culture professionals with migrant backgrounds, strategic diversity skills as well as knowledge and experience of the work ethic in Finland. The aim of the Diversity Agent network is to raise awareness of the past and the present, and thereby move forward and work more effectively towards an equitable society.
Aside from the diversity work Arlene also works as an artist and educator. She creates installations and dialogue based experiences. Arlene has a bachelor's degree in film, video, and painting (Savannah College of Art and Design), a master's degree in semiotics (University of Tartu) and a teacher's certificate from the University of Helsinki.
The webpage of the Diversity Agents.
Moderators


Amalie Ørum Hansen
Amalie Ørum Hansen (queer, she/her)is a chief consultant at Gentofte Library. She has co-founded the National Rainbow Network for Library Employees, The Nordic Network for Norm Critical Leadership together with Executive Director Rita Paqvalén, as well as a national union network for LGBTQ+ members. She presents on matters related to norm critical practices, feminist killjoy, the value of LGBTQ+ employee resource groups and minority taxation. She has a master in musicology and a master in ear training – and is further educated within leadership, systemic consultancy and organizational development.

Nikolai Klix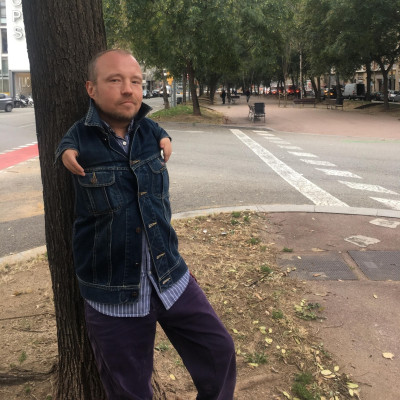 Nikolai Klix (he/him) is a PhD researcher in philosophy at Tampere University. In his dissertation, Nikolai examines different conceptualisations of the common approach toward societal diversity. Furthermore, he aims to scrutinise the norms behind representations that influence the common public opinion of diversity. In his research, Nikolai considers particularly concerns of social justice.
Nikolai has been in the Nordic Network of Norm Critical Leadership since 2019. In the last decades, he has had some brief encounters with performing arts but nonetheless, he considers himself to be on the fringe of the art and culture field.
Rita Paqvalén
Rita Paqvalén (she/her), PhD, is the Executive Director of Culture for All, where she has led projects on multilingualism, the employment of foreign born artists and queering the art and culture sector. She is currently coordinating the Nordic Norm Critical Leadership Network in collaboration with Amalie Ørum Hansen. She has published several books and articles on queering cultural heritage, Nordic literature & theater, multilingualism, cultural history and feminism. Paqvalén's latest book Queera minnen. Om tystnad, längtan och motstånd appeared in 2021 (Schildts & Söderströms).
Culture for All Service (you will go to the web page of the service)
Photo: Janne Rentola/ SLS 2021
Cátia Suomalainen Pedrosa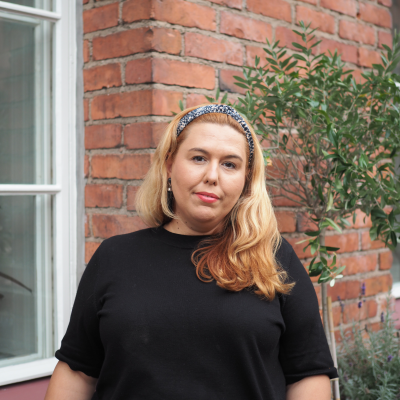 Cátia Suomalainen Pedrosa (1980), Director of the Cultural Center Caisa (City of Helsinki) since 2016. Suomalainen Pedrosa has a master's degree in musicology from the University of Helsinki (2008) and a master's degree in cultural production from Metropolia University of Applied Sciences (2014). Suomalainen Pedrosa has been working on diversity issues for years, especially from the perspective of the arts and culture field. In its various activities, the Cultural Centre Caisa wants to reflect the diversity of Helsinki residents by bringing out, for example, different minorities in either themes or makers. Caisa strives in various ways to improve physical and mental accessibility and safety. Current and stand taking contents are important in its operations, as well as e.g. community, inclusion, interdisciplinarity and multilingualism.
Nicol Savinetti
Nicol Savineetti is a British-born European Copenhagener with Jamaican and Indian heritage, an Italian husband and children who are a mix of all of that. In 2016 after completing her PhD in Social Policy and Migration, she applied her research findings to real life and founded IMMART, a norm-creative arts organisation and network active in Denmark, the Nordic region and beyond.
Anna Talasniemi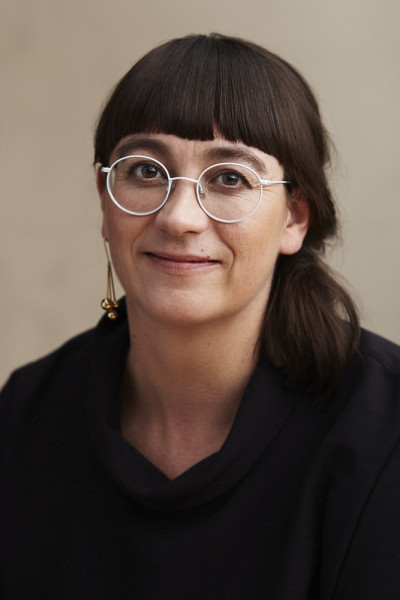 MA Anna Talasniemi (she/her) has worked in the field of arts and culture since 2004. Until recently, she served as the Executive Director of Kone Foundation, one of the major private arts and research funders in Finland. In January 2023 she will start working on a PhD on sauna culture at the University of Jyväskylä (arts education). Anna has been a member of the Nordic Network of Norm Critical Leadership since its beginning from 2019.