Pablo Alvarez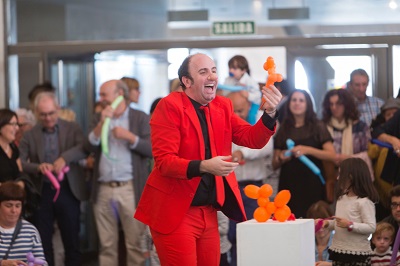 Pablo Alvarez (he/him)
Areas of expertise and interest: Social education, wellbeing production, changemaking

Diversity training working languages: Finnish, English, Spanish

Pablo is based in Helsinki, Finland. Currently, he is working for the Western Uusimaa Wellbeing in supporting integration services. He also works at national level, as an adviser in the steering group BIPOC for TAIKE (Arts Promotion Centre Finland). He specializes in leadership and community development, and the use of participatory art and creativity, to promote health, well-being and inclusion. Besides sustainable education design services for small and big organizations. The focus of his projects, mix concepts such as art as social practice, collective learning, non-hierarchical education, Institutional imagination, and experimental mediation.

"My work is inclusive, adaptable, comfortable and fun for people. I believe art and creativity can help break down differences in your organization, encourage empathy & make people happier. My values are collaboration, accessibility, and flexibility".

Pablo has done DEI work with: Helsinki City, Culture Kids, Kauniainen City, University of Helsinki, Finnish Hospital Clown, among others.

Contact & more info: https://fi.linkedin.com/in/pablo-alvarez-he-him-581ba612b

Pablo Alvarezin profiili suomeksi.