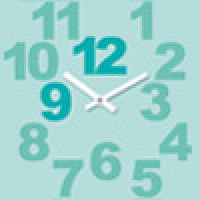 Studio Aleppo [Helsinki], 10.-17.8.2017 The National Museum
The discussion on immigrants often focuses on statistics, nationalities and news streams about global catastrophes. But who are the actual people behind the generalisations? And what are Finns like?
The National Museum of Finland's Studio Aleppo [Helsinki] is part of an international series of events, the goal of which is to strengthen the importance of empathy and equality in the discussion concerning immigration.
Studio Aleppo [Helsinki] is a pop up photography studio that brings together new and old citizens of Finland. The concept is simple: as a local, you pay €50 for two portraits. One of the portraits is for you, while the other is donated to an immigrant. The portraits will then be displayed side by side in an exhibition at the National Museum of Finland, after which they will also be added to an online gallery. Each portrait is a symbolic gesture, a declaration of intent for creating a new, equal future for all.
The portraits will be taken in the pop up studio by award-winning photographer Juuso Westerlund. Each participant can have their portrait taken individually or with their family (max. 4 persons), loved one, friends or children. The persons photographed will also be asked to participate in a short interview. By having their portrait taken, participants agree to have their portraits displayed in the exhibition and in the online gallery to be published later, which will also include interview comments from participants. Participants will also receive a copy of their portrait.
If a large number of people register to have their portraits taken, participants will be determined by a draw. All registered participants will receive confirmations of their participation via e-mail after 17 July 2017.
Register to be photographed
Facebook event Studio Aleppo [Helsinki]
The exhibition is part of the official Finland 100 centenary programme