Exhibition / Disability works for All - Disrupting purity 21.7.-13.8., Vantaa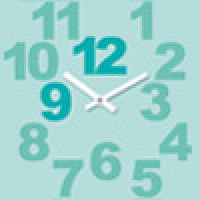 Jenni-Juulia Wallinheimo-Heimonen exhibition 21 the July - 13 th August 2017 at Galleria K, Asematie 7, 01300 Vantaa (300 meters from Tikkurila train stop, diagonally with the City Hall).
Open tue - wed 11-17, thu - fri 12-18, sat - sun 12-16.
Accessible event.

Opening
Opening party at the gallery 20 th July at 5 pm. Welcome!

The exhibition
In science fiction it is predicted that technologically advanced societies are someday able to get rid of disability. Media leads the general public to believe, that no one would choose to live with disability or give birth to a child with disability, if there would be a choice. Disability is something horrifying that needs to be avoided. But actually it arises in social relations, from the environment and our reactions to impairments. Disability is a piquant component of biodiversity. As a phenomenon it does not disappear, even though we manipulate bodies or genes. Tampering with individual features does not eliminate discrimination. To increase over all well-being in this world, we should find smarter ways to change attitudes and structures around the whole concept of well-being.
Disability Works for All - disrupting purity -exhibition includes short films, performance videos, installations, fiber arts and discussions. You can take a tour in a golden wheelchair carousel, tickle the crippled in a bubble, look at seedlings of wheelchairs from an ancient wheelchair bush from Saari residence and listen a rap by the 83-year-old grandma with cerebral palsy. You can watch Illusionist´s Visions -film about paralympian athlete Ronja Oja who dreams about becoming a sign language interpreter. It is/will be shown 2016-2017 at the USA, France, Brazil, Canada and Poland. My installation about violence against women with disabilities is also exhibited - the one that was called "not art but a manifestation of sick mind" in Nurmijärven Uutiset newspaper.
In disability arts, the most frightening thing is to challenge those who you are dependent on. The time increases the tension. I highlight the craziest and best aspects of the phenomenon that has been pathologized by society - right now when the cuts of social security are once again threatening our fundamental rights.
The representations of disability are almost always produced by physically privileged people and based on imagination - how is it like to live with an impairment or get one. Repeated stereotyped fantasies affect also our perceptions about ourselves and take space from respectable and creative stories and images about refined disability. People with inborn conditions do not have a sensor in body that constantly monitors how we differ from the imaginary norms. Questioning of anomaly that is set from outside is important for identity. Future world is a hybrical mix of human, cyborgs and robots so let´s hope that there is more room for new forms of life, participation and work - options for alternative ways of being a human.

Guided tours
I´m happy to provide free guided tours in the Gallery about the exhibition and it´s themes. Just call or send me e-mail to book time +358 50 345 6934 or jenni-juulia (curl)jenni-.juulia.com.

Support
The art works are produced with the support of Kone foundation 2016 and 2017, and Arts Promotion Center Finland 2015.