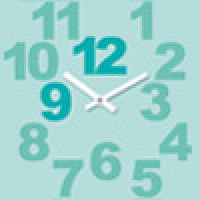 Kone Foundation: Thematic grant call 'Neighbour dialogues' in September, an advice session on 30th May
How do neighbours communicate and pursue dialogue despite linguistic, cultural, economic and religious differences?
Our aim in the thematic funding call ´Neighbour dialogues´ is to inspire grantees to start and develop different kinds of collaboration methods based on equal participation between researchers and civil society actors, such as associations, activists, and movements.

We encourage initiatives that, besides producing academic knowledge, offer proposals on how to improve communication, dialogue, and mutual understanding between neighbours. Wider projects which emphasize dialogue and conflict resolution between different societal groups are welcome, too.

According to the principles of Kone Foundation, there is a strong emphasis on multidisciplinary research methods. We encourage combining scholarly and artistic approaches. Journalistic work can also be supported in collaborative projects.

The funding call is part of the programme The Changing Neighbournesses of Finland.


How to apply?
The application period will open on 1 September and close on 15 September at 16:00 Finnish time (EEST). Use the online application service to submit your application. Read more on Instructions for grant applicants

We will organise an advice session on this grant call on 30 May at 6 PM. In the event the movie Black Hole Mama by Heidi Piiroinen will be shown. Read more about the advice session (in Finnish)


Further information
Kalle Korhonen, Head of Research Funding, kalle.korhonen(at)koneensaatio.fi, +358 50 344 7468.