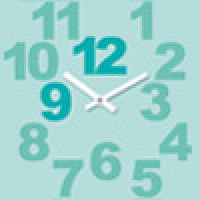 Open Call for X Dance Festival!
X Dance Festival 2017
Spoken Languages and Movement at Pannuhalli, The Cable Factory, Helsinki 10.6.2017. Deadline for submissions: 19.5.2017.

Kaaos Company warmly welcomes you to the X Dance Festival 2017 June 10 2017 in Helsinki Finland! This year's theme Spoken Languages and Movement invites people to explore the relationship between sound, words and movement in workshops and performance. X Dance Festival will be part of the CrossOver Festival in Pannuhalli, Cable Factory, Helsinki.
X Dance Festival aims to challenge, surprise and push boundaries in dance. The day long festival offers workshops, discussions and performances celebrating integrated dance and inclusive practices.

Open call
The open call is for 3 categories
1. Performance
2. Workshop
3. Video
To nominate your work you may be a private person, workgroup or association. Send your application to kaaos(a)danceabilityfinland.com, application deadline is 19.05.17. The application is open form addressing the following questions

Name of applicant and contact person
Applying for: A - Performance (max.20 mins); B - Workshop (max 90 mins); C - Video (max 15 mins)
Description of artistic work: 1) Title; 2) Short Description (max 200 words); 3) Duration; 4) Technical requirements; 5) Budget
Details about the working group
Special needs for your group
Examples of your work
Contact Information: address, email and phone number

Applicants will be notified by email about their submission by 24.05.17.

Kaaos Company
Kaaos Company is the leading inclusive dance group in Finland whose work aims at challenging stereotypes through artistic work and processes. The producer of Kaaos Company is DanceAbility Finland a non profit organisation established to promote DanceAbility and inclusive dance practices.
For more information contact:
In English: Sally Davison, Artistic Director of Kaaos Company, sally(a)danceabilityfinland.com, +358(0)40 0843689
In Finnish: Jonna Lehto, daf(a)danceabilityfinland.com, +358(0)40 5439571