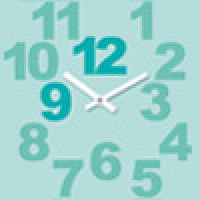 Queer Exhibitions/Queer Curating, Essen, May 19 and 20
A Cross-Cultural Symposium

By the term "queer exhibition", do we signify an openness to auditioning queer biography on the part of individual artists, or rather an acknowledgement of queer themes in their work or instead is it reserved for full scale exhibitions that make sexual difference their governing theoretical or socio-historical frame?
Featuring a mix of international curators, museum directors and academics, this international symposium organized by the Museum Folkwang in Essen and the Ruhr University Bochum looks into the history of queer exhibitions, under what conditions they are set up and how they are discussed and received. It equally addresses cultural workers, artists, curators, academics and students.
Moreover, unlike most traditional minority issues, where representation and demographics are the key terms of contestation, in the art world, queer presence is hardly either marginal or something new. In fact, queer artists crowd our museums, and queer staff are central to the provision of modern exhibitions. The question here, in short, isn't about literal presence, it's about discursive presence, about how often queerness is named, defined or referenced.
And it is therefore in terms of discourse that this conference will frame its issues, its histories and its proposed solutions.
Location
Museum Folkwang, Essen, Karl Ernst Osthaus-Saal

Registration
Free attendance. Conference language: English
Limited number of participants! Please register until
10th May 2017: queer-exhibitions(a)ruhr-uni-bochum.de
Queer exhibitions: Program, speakers and more information


For inquiries, please contact:
queer-exhibitions(a)ruhr-uni-bochum.de
isabel.hufschmidt(a)museum-folkwang.essen.de

Organizers
A cooperation of Museum Folkwang, Essen, with Ruhr-Universität Bochum
Organized by Jonathan Katz, University at Buffalo, Marie-Jahoda-Gastprofessur der Ruhr-Universität Bochum / Änne Söll, Kunstgeschichtliches Institut der Ruhr-Universität Bochum / Isabel Hufschmidt, Museum Folkwang, Essen