Call for Artist, Blaue Frau, Helsinki. Deadline 30 Apr 2017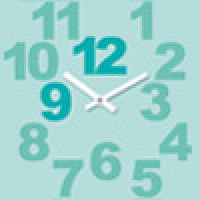 Blaue Frau is looking for an artist to join Fall 2018 project.
AN ARTIST WHO:
Works or has worked as a choreographer/director/project leader/process leader
Is knowledgeable about norm criticism and feminism
Is willing to challenge the traditional theatrical convention
Is interested in immersive art
Is ready to work non-hierarchically; in a process where together, we, determine the outcome
WHEN:
Premiere Fall 2018 in Helsinki
Rehearsals will mainly take place in Helsinki.
WHAT:
We want explore the topic of FEAR
LANGUAGE:
Understanding Swedish is essential, as a large part of the project will be conducted in Swedish.
APPLICATION:
Applications can be submitted in English, Swedish, Danish or Norwegian. Applications must be submitted no later than 30.04.2017. Applications should be sent via e-mail: info(a)blauefrau.com with the headline: Application 2017.
In the application, we want you to submit an A4a (maximum) with the following:

Describe a performance that has impacted or challenged your perspective.
What is it about FEAR that interests you?
Describe your working methods.
In addition:
Maximum 10 min (digital) sample from one of your own projects that you feel describes your esthetics as an artist.
Your CV with your name, e-mail, telephone number and the country/city you primarily operate in (on a separate attachment).
All applicants who have moved on to the interview process will be notified in writing at the end of May 2017.
COMPENSATION:
A minimum salary for Directors, 8700 € (according to the Finnish Theatre collective). Travel and accommodation will be included in addition to compensation.
WITH:
The project is realized by actresses Sonja Ahlfors and Joanna Wingren (Blaue Frau, FI) and producer Ilse Ybarra. The rest of the artistic crew will be decided together with the person we choose.
BIO:
Blaue Frau is a Finnish-Swedish feminist and norm critical duo consisting of actresses Sonja Ahlfors, Joanna Wingren and producer Ilse Ybarra. Blaue Frau was founded in 2005 as an independent branch of the Nordic drag king group subfrau (subfrau.net). Blaue Frau has done loads of projects and toured countless times, in addition to 18 productions and numerous workshops, Blaue Frau founded the festival Pop Up Art House (2014-2015) and podcast Taxen & Terriern.
blauefrau.com

Blaue Frau reserves the right to make changes.