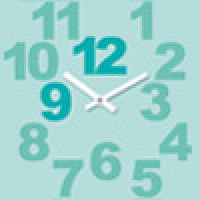 Welcome to "INCLUSIVE", an event by Catalysti for the International Week Against Racism, Helsinki 30.3.
At Lavaklubi, Kansallisteatteri, on Thursday 30.3.2017 at 19:00. Free entrance.
A night of music and art performances, poetry, dance and video art, with: Willem Wilhelmus, Vera Lapitskaya, Natalia Kochelenko, Lisa E. Harris, Aman Askarizad, Martina Mino Pérez, Jordy Valderrama & c. For further info see: catalysti.fi/events/inclusive-performance-event-day-against-racism

Catalysti
Catalysti ry is the association of transcultural artists in Finland. The idea of Catalysti is to broaden comprehension of the diversity of Finnish culture, to help artists of foreign origin become an integrated part of the Finnish art scene and to act as a bridge into Finnish society.
At the programme:
W. Wilhelmus new performance
V.Lapitskaya & N.Kochelenko "Chameleon": a journey into the ghost land of poetry and metaphors embodied by physical movement, music and text.
Lisa E. Harris "Black Solar Cells": an experimental musical composition and performance piece based on call and response that mixes improvisational performance technology with ideas on Finnish nanotechnology and reflections on social justice practices in America, from a perspective of an African American woman.
A.Askarizad & M.Mino Pérez "The Transparent Accent": a metaphorical dialogue between visual and musical rhythms and forms that create fragmented meanings towards identity.

Jordy Valderrama & c. "Crossed Hands": multidisciplinary performance.
The event is supported by TAIKE Taiteen Edistämiskeskus
catalysti.fi/events/inclusive-performance-event-day-against-racism
www.lavaklubi.fi
facebook.com/catalystisteering
www.weekagainstracism.eu



Press contact
Sepideh Rahaa
sepidehrahaa(a)gmail.com
tel. +358 442366530