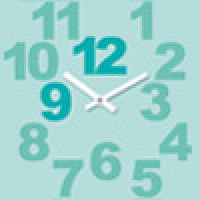 Fifth anniversary of Helsinki Cine Aasia is celebrated from 16th to 19th March 2017 at Korjaamo and Orion
The only festival of contemporary Asian cinema in Finland, Helsinki Cine Aasia, takes place from 16th to 19th March 2017 – already for the fifth time. The festival offers a fresh take on Asian film culture and the most interesting, ferocious and delicate films of the moment from East and Southeast Asia.
This year the opening film of the festival is The Net (2016) by South Korean director Kim Ki-Duk. This captivating drama cuts deep into the conflict between the two Koreas and the lives of the people who live in the midst of it all.
On its fifth anniversary, Helsinki Cine Aasia relocates to Korjaamo. In addition to the modern Cultural Factory Korjaamo, some of the festival screenings over the weekend will be held at the traditional Orion.
In addition to new screening locations, the festival's supplementary events have been developed, among others, according to the wishes of the audience. For example, for the first time this year, Helsinki Cine Aasia will organise a Parent & Baby Screening.
The Net will be shown at Korjaamo Kino on Thursday 16th of March 2017. Other films to be screened at Helsinki Cine Aasia this year include Sunao Katabuchi's In This Corner of the World, Midi Z's The Road to Mandalay, Johnnie To's Three and Nontawat Numbenchapol's #BKKY. The full festival programme will be published on the 28th of February on the festival's website. Tickets can be purchased online from 2nd of March onwards or during the festival from the screening locations.

Organiser & collaboration partners
Helsinki Cine Aasia festival is organised by the Asian Cinema Association of Finland.The festival is supported by the City of Helsinki Cultural Office, AVEK – The Promotion Centre for Audiovisual Culture, and the Japan Foundation. Our partners are Japan Airlines, Episodi, Korjaamo Kino, KAVI – The National Audiovisual Institute, Shopalike, Sushi Panda and Henkell & Co.
For more information:
helsinkicineaasia.fi
facebook.com/HelsinkiCineAasia
info(a)helsinkicineaasia.fi