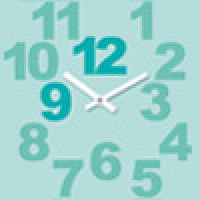 Finnish theater organisations petition for persecuted Iraqi artist
A total of 12 theater organisations have petitioned on behalf of the persecuted Iraqi theater professional Rajab Bakir (Bakr) Hasan.
The petition was delivered to the Finnish government, judicial authorities and the Finnish Immigration Service, and demanded that Finland, a democratic state with guaranteed freedom of speech, must be able to provide a persecuted artist with a residence permit and asylum.
Excerpt from the petition (dated 30 Jan 2017):

"Rajab Bakir (Bakr) Hasan, a 30-year old Iraqi citizen with a Sunni background, is a performing artist who was born and used to live in Baghdad, where he studied to be an actor. He was forced to flee his home country. The Finnish Immigration Service deemed the violations of justice he has experienced and the threats levelled at him only as general, which means he has been denied asylum and a residence permit in Finland.

The Finnish Immigration Service is clearly not familiar with and cannot identify the exceptional need for an artist's political and socially critical theater work in an environment with limited freedom of speech. The Finnish Immigration Service also denies the importance of such work in building the foundations of democratic development.

In the reasoning behind the decision issued by the Finnish Immigration Service, it describes the professional artist's work as an occasional hobby and thinks giving up the position would be as easy as changing from any job to another. In Iraq, Bakr is expected to make his living in "some other way than by publicly presenting such views as could place you in danger."
According to the Finnish Immigration Service's interpretation, being an artist and doing that for a living is not a crucial part of the artist's identity. The Finnish Immigration Service thinks it is something a person can be expected to "give up within reason".

However, this has not been the course of action for hundreds and thousands of authors and performing artists who have, throughout history, fled their homes, sacrificing contact with their own audience and community–some temporarily, some for good."
The petition was created by and distributed to the public by Theatre Info Finland (TINFO).


More information
For more information on the petition, please contact:
Director Hanna Helavuori, Theatre Info Finland (TINFO), hanna.helavuori(a)tinfo.fi; tel. +358 (0)9 2511 2121