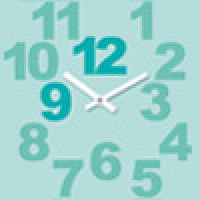 Year of Celebration 27.1.–7.5.2017 Annantalo Arts Centre
Feasts are happy events and make many different people in our city joyful. Purim, Id, Nouruz, Christmas and St Lucy: are all festivals that children celebrate in our town.
If we also take into account the birthdays of our friends, relatives and others you know, everyday of the year will become a feast-day! At our exhibition you will to know a lot of new things about festivals from different cultures and also about how schoolchildren in Helsinki celebrate all together at their schools. And don´t miss the chance to participate in building up a huge calendar around Alexander Reichstein´s magic tree.
During the spring, four different cultural celebrations will be arranged in connection with Sunday Dates: 29 January Chinese New Year – 12 March Purim – 26 March Nouruz – 7 May Ramadan. For more information see www.annantalo.fi


Year of Celebration
27.1.–7.5.2017 Annantalo Arts Centre, Annankatu 30, Helsinki
The exhibition is designed by Alexander Reichstein and Ad Astra rf
Photos Andrej Scherbakov-Parland