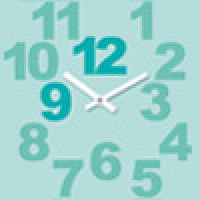 Sámi Contemporary - exhibition, seminar and lectures
The international exhibition Sámi Contemporary will present over 20 Sámi artists, focusing on high quality and challenging works of contemporary art.
Artists discuss specific values and practices from inside Sámi culture and contemporary global art. The Sámi are the northernmost indigenous people of Europe, who have their own culture and own languages. The exhibition is open 7.3.-25.5.2014 at the Rovaniemi Art Museum.
Sámi Contemporary seminar
Sámi Contemporary seminar will be held on Thursday 6.3. at 11-15. Seminar will set its focus on northern, circumpolar and Sámi issues. The seminar gives a chance to meet the artists and take the floor. The seminar is in English and it is free of charge.

Program
11.15-12.00 Hanna Horsberg Hansen: Sami Contemporary Art - Traditions in transition
12.00-12.20 Ailu Valle: Artistic talk
12.20-12.40 Marita Isobel Solberg: Artistic talk
12.45 - 13.30 Lunch break
13.30-13.50 Synnove Persen: Artistic talk
13.50-14.20 Markku Laakso ja Annika Dahlsten: Artistic Talk
14.40-15.00 Jan-Erik Lundström: curator´s words
18.00 Opening of the exhibition
Lecture series
The art museum in Rovaniemi also arranges lecture series on sámi art starting 10.3. 10.3.-7.4. the lectures are in Finnish, but two lectures are in English:
14.4. Jan-Erik Lundström: Sámi contemporary art
28.4. Francis Joy: The Sámi and rock-paintings

More information about the exhibition at Korundi website.

The Facebook page of the exhibition