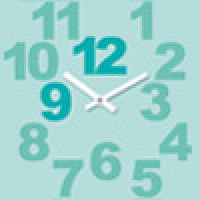 Nordic Culture Festival of the Deaf 2014
The Nordic Culture Festival of the Deaf 2014 is a festival of sign language culture and art, in which there are Nordic visions and experiences.
Organizing the festival started originally in the Nordic deaf congress, which was founded in 1907. Later the name 'Nordic deaf congress´ was changed to 'Nordic culture festival of deaf´. Nowadays the festival is organized every four years in each Nordic country alternately. The last time when it was held in Finland was in Helsinki in 1994.
The upcoming Nordic culture festival of the deaf will be held this time in Turku, Finland, 6.-9.8.2014 (Wednesday-Saturday). The culture production of the Finnish Association of the Deaf coordinates the culture festival 2014 in cooperation with the Nordic Council of the Deaf (DNR), The Nordic Youth Council of the Deaf (DNUR) and the local deaf clubs.
The culture festival 2014 is for people of all ages, for all those who are interested in sign language culture and art; especially for families with children, youth and seniors. It will be held in the Turku Fair and Congress Center, which offers a chance to create a personal culture festival in many kinds of spaces: performing art, lectures, exhibitions, activities and so on. Let´s make them all happen together!
The program for the culture festival 2014 will start with an opening ceremony on Wednesday at 14.00 and ends with a closing ceremony on Saturday evening. The preliminary program is attached (see the program). Possible meetings, camps, sightseeing tours and gatherings will be organized before the festival or after it.
Entrance fees, accommodation options and the schedule for signing up to the festival will be announced during spring 2013. So get prepared for the fun festival trip already now!
Follow the information on the websites in three different languages in addition with international sign:

Finnish: www.kl-deaf.fi/Kuurojen-Pohjoismainen-Kulttuurifestivaali-2014
Swedish: www.kl-deaf.fi/Dovas-Nordiska-Kulturfestival-2014
English: www.kl-deaf.fi/Nordic-Culture-Festival-2014

The Nordic Culture Festival of the Deaf is also in Facebook, by the name of Nordic Culture Festival of the Deaf 2014!


Enquiries:

the manager of Welfare and Culture Unit
Helena Torboli
helena.torboli(a)kl-deaf.fi
+358 50 595 1842
kulttuurituotanto(a)kl-deaf.fi
The Finnish Association of the Deaf / the Nordic Culture Festival of Deaf 2014
P.O.Box 57, 00401 Helsinki, Finland