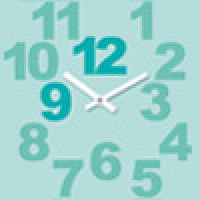 Etnosoi! -festival in Helsinki 6th-24th November
Celebrating its 25th Jubilee, Etnosoi! 2012 focuses on Asian countries and cultures. Etnosoi! - located around the city of Helsinki - offers e.g. breathtaking sounds from Rajasthan, Dhrupad style masters from North India, Persian melodies from Iran, Greek rhythms from the island of Crete and most original throat singing from Tuva.
There are also lectures, seminars and programme for children.
Etnosoi! for Children
On Sunday 11th Nov from 1pm until 4 pm at Malmitalo. Free entrance!
8th Nov. 5pm at KIRJASTO 10: A lecture by Risto Blomster (in Finnish)
8th Nov. 1-4.30pm Cultural Diversity in Finnish Arts Organisations?
at Museum of Cultures, Eteläinen Rautatienkatu 8, Helsinki. More info: outi.korhonen@minedu.fi
Etnosoi! exhibition
29th of Sep. - 11th of Nov. about Romani people in Finland
KIRJASTO 10, free admissision!
More information: www.etnosoi.fi