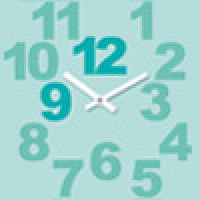 Arts and Audiences conference - Culture and inclusion
Welcome to Arts and Audiences conference in Stockholm on October 10th to 12th. Here is a taste of the program. Registration now open!

The main theme for the upcoming Arts and Audiences conference, which will take place in Stockholm October 10.-12. is ´culture and inclusion´. The program will be structured around how the arts can be perceived as relevant for more audience groups through lowering barriers and increasing motivation.
Program
Wednesday October 10th
from 18.00, opening concert at Musikaliska, Nordic Music Days (October 10.-13.), a Nordic festival for contemporary music.
Thursday October 11th
09.00-16.30, Hotel Rival
Keynote speakers include:
The Louvre Museum in Prison: what contribution to a more inclusive society? Anne Krebs (FR), Louvre Museum
New Music: New Audiences. Project manager Thomas Demidoff (DK) and audience researcher Heather Maitland (UK)
Can we get all the arts? Battle Satellite - a panel discussion concept - in collaboration with British Council and Institute of Ideas. Hosted by Tiffany Jenkins (UK)
Cultural productions with "the other". Maria Koskijoki (FI), the Helina Rautavaara museum, and Sari Salovaara (FI), the Culture for All Service
Including the local community. Head of Education at ARKEN Museum of Modern Art, Christina Papsø Weber (DK)
Evening program in collaboration with Nordic Music Days, concert at Slussen from 19.30.
Friday October 12th
10.00-16.00, different places in Stockholm
The day will start with parallel workshops, and after lunch participants can choose to visit some of Stockholm´s cultural institutions to experience, learn and discuss inclusion and audience engagement.
Workshop with Lisa Baxter (UK), The Experience Business
Panel discussion by the Swedish Society of Composers at Musikaliska
Visit to Stadsteatern Skärsholmen, a theatre for children and youth
Visit to Moderna Museet, Stockholms museum for 20th and 21st century art
Again Audiences Norway invites artists, artistic directors, curators, producers, learning managers, communication managers, cultural architects and strategists to join forces and investigate common goals and ways of collaboration. So welcome to the Arts and Audiences conference in Stockholm.