Theory and Practice of Multiculturalism 20.9-20.12.2012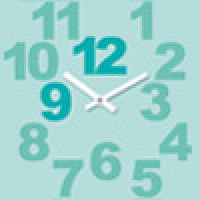 Following the intensive course in the spring 2012 Resisting Everyday Nationalism and Racism this course will continue to deal with actual issues of immigration, xenophobia, racism and nationalism. The study will be on concrete examples.
Teachers: Sezgin Boynik and Minna Henriksson, also guest lecturers.
At MAA-tila, Albertinkatu 19, every Thursday 18:00 - 21:00
(39 hrs) 100 €
The aim of the course is to offer a theoretical introduction on the discussions on multiculturalism through reading texts, watching films and videos, discussing art exhibitions and to try to translate these approaches to the analysis of how multiculturalism is practiced in various institutions in Finland. This means, apart from analyzing history, paradoxes, formation and language of multiculturalism, we will also visit institutions that are practicing multiculturalism. Thorough this theoretical and practical mapping of multicultural discourse in Finland we will try to offer multiple perspectives on this issue. One of the main concerns of the course will be how art and culture could be used in dealing with theory and practice of multiculturalism.

Registration at the Taidekoulu Maa website

Taidekoulu Maa Facebook page