Museums and Human Rights 9-10 October 2012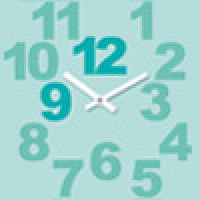 Third International Conference - Museums and Human Rights arranged by International Slavery Museum, Liverpool, UK. Registration now open and draft programme announced!
It is five years since the opening of the International Slavery Museum in Liverpool. In that time, the view has become more widespread that museums should play an active role in fighting for human rights, and there are now many museums around the world that are active in this field. In this conference we will consider the ways in which museums have - or have not - made progress. We wish to look at recent and current examples of progressive work, in terms of combating gender and ethnic inequalities, discrimination and other human rights abuses.
We have some thought provoking papers and case studies lined up for this year's conference from all over the world. Register Now! There is no fee to attend the conference. Visit the FIHRM website to see the draft programme and to register.

For more information, please contact Francoise McClafferty, FIHRM Coordinator at fihrm(a)liverpoolmuseums.org.uk


Join FIHRM on Facebook!
If you or your organisation has a Facebook account we would like to connect with you on our FIHRM Facebook page and share your work and ideas.