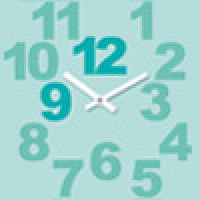 Invitation to ARSPRO Event - Artists Meet Producers
ARSPRO Event - Artists Meet Producers 18.9.2012 at 2-6 pm at Ateneum Hall Kaivokatu 2, 00100 Helsinki. The aim of the ARSPRO event at Ateneum Hall is to offer a chance for creating professional contacts between artists and producers.
More than 70 artists have offered program proposals for the cultural centers and events from the field of music, dance, theater, circus and other performing arts. 14 of these proposals will be presented at the ARSPRO event shortly, including samples of live performance and videos, in presentations of max. 10 min, in Finnish or in English. A catalogue including 40 of the offered program proposals will be printed and distributed at the event and published as a pdf-file. The proposals featured at the event are chosen by a Jury that includes producers from cultural centers and booking agencies in the Helsinki Metropolitan Region.
The organizers of the event include Arts Council of Uusimaa (Regional Artist on Cultural Diversity Outi Korhonen), HUMAK University of Applied Sciences (Cultural management lecturer Terhi Dahlman), Culture for All -service (Cultural Diversity adviser Ahmed Al-Nawas) and the Unit of Cultural Production of the City of Vantaa (Cultural Production Manager Anders Lindholm-Ahlefelt). The event is part of the program of Helsinki Region Welcome Weeks 2012.
Subscriptions for the event by September 6th through the this link

Additional information:
Outi Korhonen, outi.korhonen(a)minedu.fi, 0295330805
Sonja Vojnovic, Sonja.vojnovic(a)humak.edu , 046616717