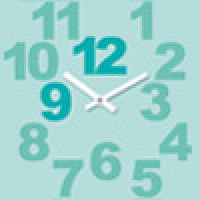 Multimodal Approaches to Learning International Conference
The conference is organized by Art Beyond Sight and The Metropolitan Museum of Art in New York City on October 26-28, 2012.
This conference addresses inclusive and multisensory learning environments and strategies, particularly in relation to the arts and museums. Our discussions will focus on experiences that involve sound, touch, movement, drama, olfactory and modes of proprioceptive learning. Multimodal learning and creative experiences are meaningful to all audiences including people with disabilities and people with different learning preferences.
First held in 2005, the conference has become a forum for cross-disciplinary creative thinking and the exchange of ideas. We will continue to foster dialogue between such diverse disciplines as neuroscience, cognitive psychology, education, museum studies, disability and cultural studies, technology, architecture, product design, and media art.
New this year
The conference includes "Experiential Sessions and Artists´ Workshops" inviting participants to reflect on artists´ creative processes and their relevance to multimodal experiences. Some of these sessions will focus on multimedia and interactive art works; touchable and edible masterpieces; sound art, music, and the "soundscape" of a museum experience. "Museum Roundtables" also will be held, providing opportunities for further discussion. They will focus on such themes as handling and touch objects -- their role in learning and teaching, and artists´ tools and processes, and multisensory learning.
Speakers
Keynote Address by theater director Peter Sellars. Other Speakers include Margaret Livingston, Author Vision and Art: The Biology of Seeing, John Kennedy, University of Toronto, Author Drawing and the Blind; David Freedberg, Columbia University, Author The Power of Images; John Falk, Oregon State University, Author Identity and the Museum Visitor Experience; Rachel Herz, Brown University, Author The Scent of Desire: Discovering our enigmatic sense of smell; Alvaro Pascual-Leone, Harvard Medical Center; Martin Troendle, Zepellin University/Mapping-Museum Project; KJ Baysa and Johannes Goebel, Experimental Media and Performing Arts Center (EMPAC).
Artists
Stephen Vitellio, Jennifer Rubell, Emily Blatz, Luke Dubois, Daniel Roizin, Jessica Rosenkrantz and Jesse Louis-Rosenberg of Nervous System, and Lou Mallozzi.


For full program and registration form, visit: http://artbeyondsightconference.blogspot.com
Take advantage of the early bird registration! The offer is valid until June 30, 2012.

For more information, contact Marie Clapot at aeb(a)artbeyondsight.org or call (212) 334-8723.
The conference is held at The Metropolitan Museum of Art in New York City.