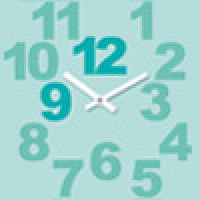 An accessible Poetry Festival
Annikki Poetry Festival's venue is accessible for wheelchair users. There is an accessible toilet. The assistants of physically disabled have a free entrace to the event.
Annikki Poetry Festival - Annikin Runofestivaali 2012

Annikki Poetry Festival
June 9th 2012 from 11 am to 10 pm
Address: Väinö Linna square, Tampere, Finland
Entrance fee 4 e
Homepage: www.annikinkatu.net/runofestivaali2012/english.htm

Annikki Poetry Festival, organized since 2003, has become one of the major poetry events in Finland. The venue of Annikki Poetry Festival has been 100-years-old wooden quarter in the centre of Tampere city, which has created special warm atmosphere for poets and audience to meet.

However, due to renovation of the wooden quarter, Annikki Poetry Festival had to temporarily move to Väinö Linna square in the old Finlayson factory area in the centre of Tampere in 2011. Despite of the change of venue, about 1400 people attended the festival last year.

Our performers have included international high profile poetry performers like recently John Giorno and John Cooper Clarke and the most distinguished and interesting contemporary Finnish poets and musicians. This year one of our international performers is Nikky Finney who is prominent U.S. poet and 2011 National Book Award winner. Annikki Poetry Festival is a non-profit event based on voluntary work. The Art Director of Annikki Poetry Festival is poet J.K. Ihalainen.


Annikki Poetry Festival program 2012

The theme of this year's festival is "Love for Poetry". The program includes Nikky Finney (Usa), Paul Polansky (Serbia/Usa), Heli Laaksonen, Risto Rasa & Patrick Vena, Robert Meriruoho, Anja Snellman & Jukka Orma, Anni Sinnemäki, Mikko Mankinen, Yari, Silene Lehto, Outi Mäenpää and Kuhnafar-I with special quests: Markku Into, J.K Ihalainen, Seppo Pietikäinen, Rauhatäti, Yrjänä Sauros and Ginihattu.

Nikky Finney is prominent U.S. poet and 2011 National Book Award for Poetry winner. Finney has authored four books of poetry. She is professor of English and creative writing at the University of Kentucky. With her latest book of poetry Head Off & Split, Nikky Finney has established herself as one of the most eloquent, urgent, fearless and necessary poets writing in America today.

This year for the first time Annikki Poetry Festival is having a festival off. There will be dozens of off-events all around Tampere between June 6th and June 8th.

More info: www.annikinkatu.net/runofestivaali2012/english.htm